A2+ Home Music System w/ Bluetooth aptX
The A2+ Home Music System is perfect for the desktop and can fill your rooms with full and clear sound. Setup is a snap, so you'll be ready to rock in no time. Connect via USB audio from your computer, aptX Bluetooth from your phone, tablet or computer, or kick it old school with an analog connection from that turntable or prized tape deck. The A2+ also features an output so you can upgrade your system and boost your bass in a heartbeat by connecting a subwoofer, like the Audioengine S6.
Extended-Range Wireless aptX Bluetooth
Silk Tweeters & Aramid Fiber Woofers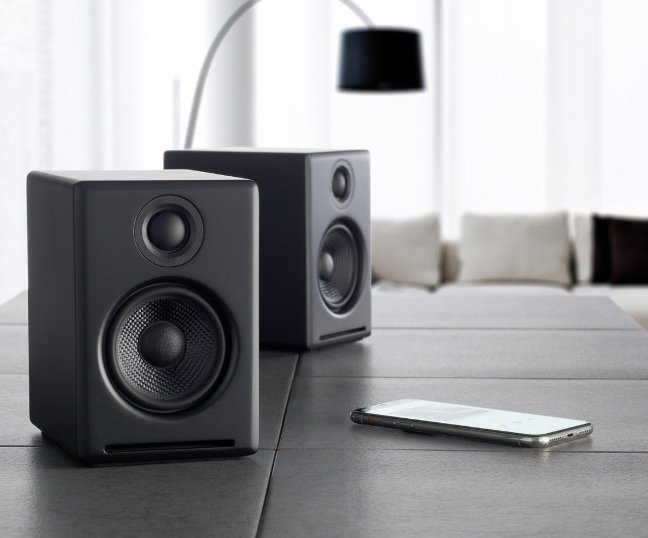 An Experience That Will Take You Far Beyond the Desktop
On one end of the spectrum, some speakers sound amazing but cost as much as all the bling in L.A. On the other, some speakers are reasonably priced but aren't much better constructed than the box they came in. And in the center, there's Audioengine.
We designed the A2+ to exceed your expectations for sound while not exceeding the limits of your budget.
With bass you'd expect from a nightclub and a cabinet that fits both your desktop and your aesthetic, the A2+ has found a middle ground that's miles beyond the rest.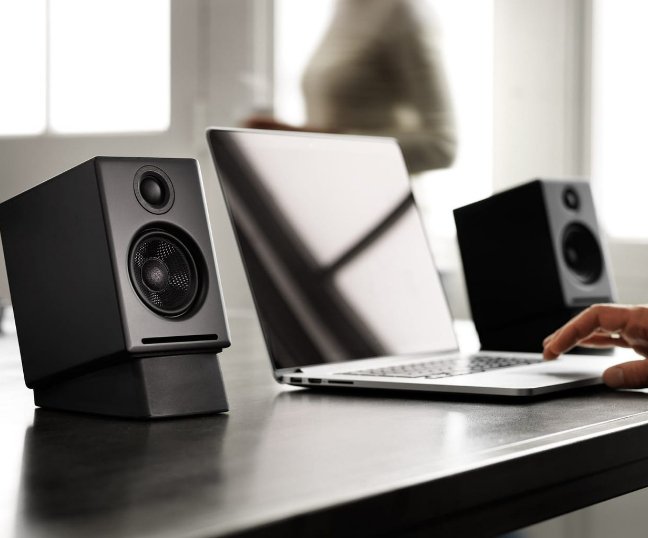 Big Sounds Come from Small Speakers
Don't let their size fool you. These little speakers are packed with much more sound than you would expect. Clear, full, and powerful audio ideal for your computer and smaller rooms. The A2+ Wireless Computer Speakers are constructed with custom Audioengine components: aramid fiber woofers, silk tweeters, extended-range wireless aptX Bluetooth, and built-in power amps wrapped in precision-tuned, hand-crafted cabinets. In other words, we put a lot of thought into these speakers.
The sound will fill almost any room. The speaker itself won't.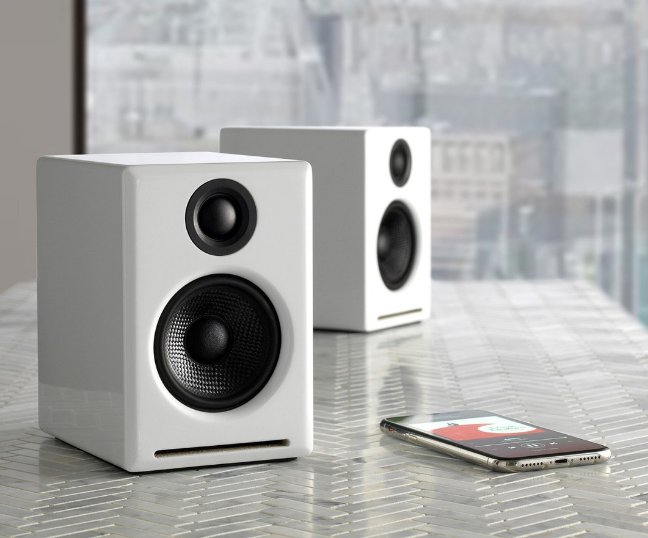 Reasons to love it
Here are just a few of the benefits to owning the A2+ System
Designed for desktops and smaller spaces
Analog inputs
Plug-and-play USB computer audio input
Extended-range wireless aptX Bluetooth
Inputs are always ready to go
2 speakers for a true stereo experience
No network setup, no passwords, no meltdowns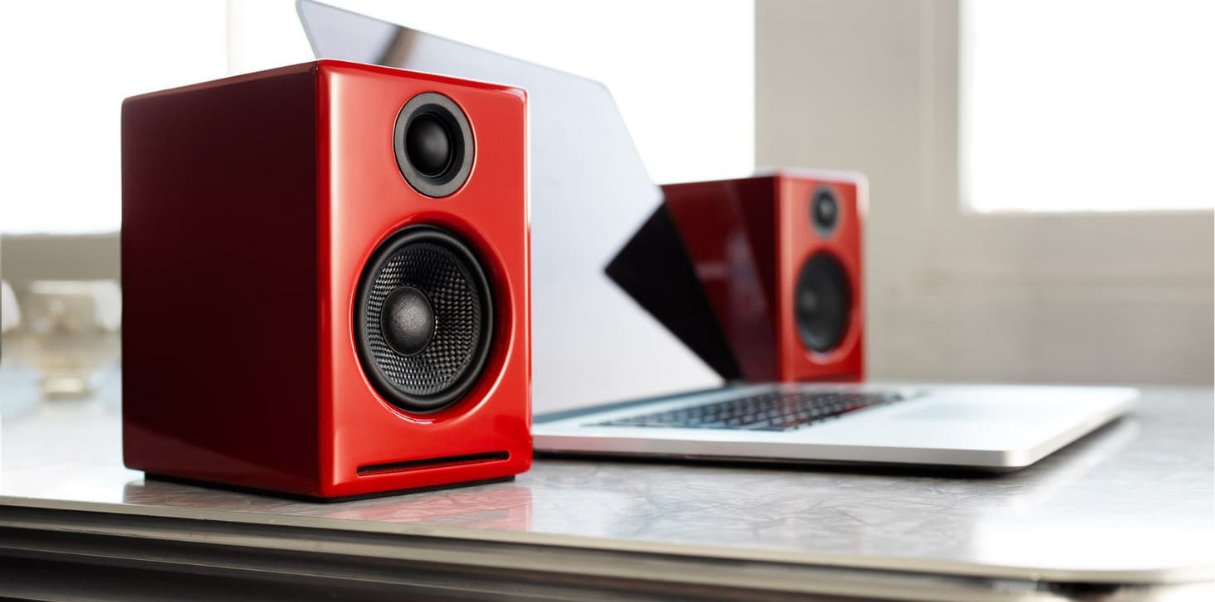 Wireless That Really Works with Every App and Every Device
Whether you're rocking a computer, tablet, phone, or turntable, setting up the A2+ Wireless Computer Speakers is easy. Plus, there are no network settings, passwords to enter, or other setup hassles. You'll be listening to your favorite tunes in no time.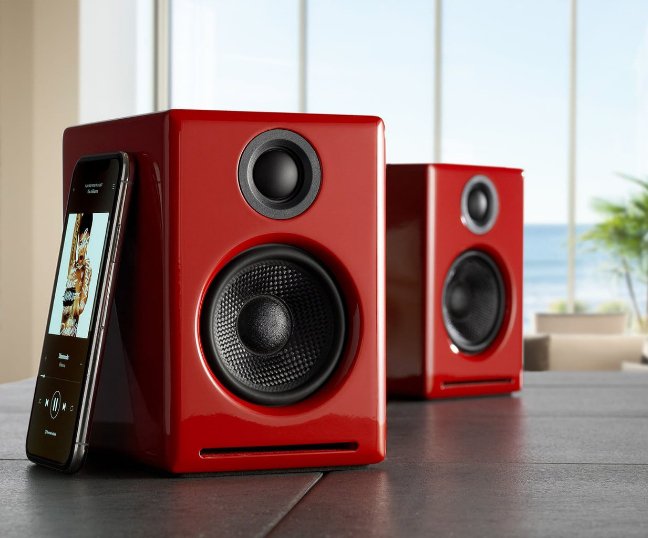 Fast, Frustration-Free Set Up
Whether you're rocking a computer, tablet, phone, or turntable, setting up the A2+ Wireless Computer Speakers is easy. Plus, there's no network setup, passwords to enter, or buttons to push. All you have to worry about is deciding what you want to hear first.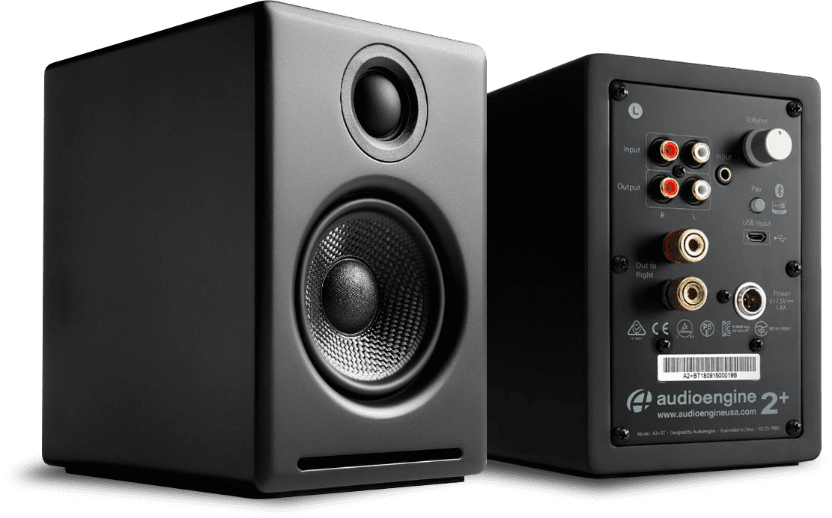 A2+ Wireless (left) Speaker
A2+ Wireless (left) Speaker - rear panel
Stereo RCA inputs & ouputs
Output to right (passive) speaker
Tech Specs
Powered Bluetooth aptX speaker system
60 W peak power total (15 W RMS / 30 W peak per channel), AES
2.75" aramid fiber woofers 0.75" Silk dome tweeters
What's in the box
A2+ Home Music System w/ Bluetooth aptX powered (left) speaker
A2+ Home Music System w/ Bluetooth aptX passive (right) speaker
Power supply w/ detachable AC cord
Microfiber power supply bag

Why Choose Audioengine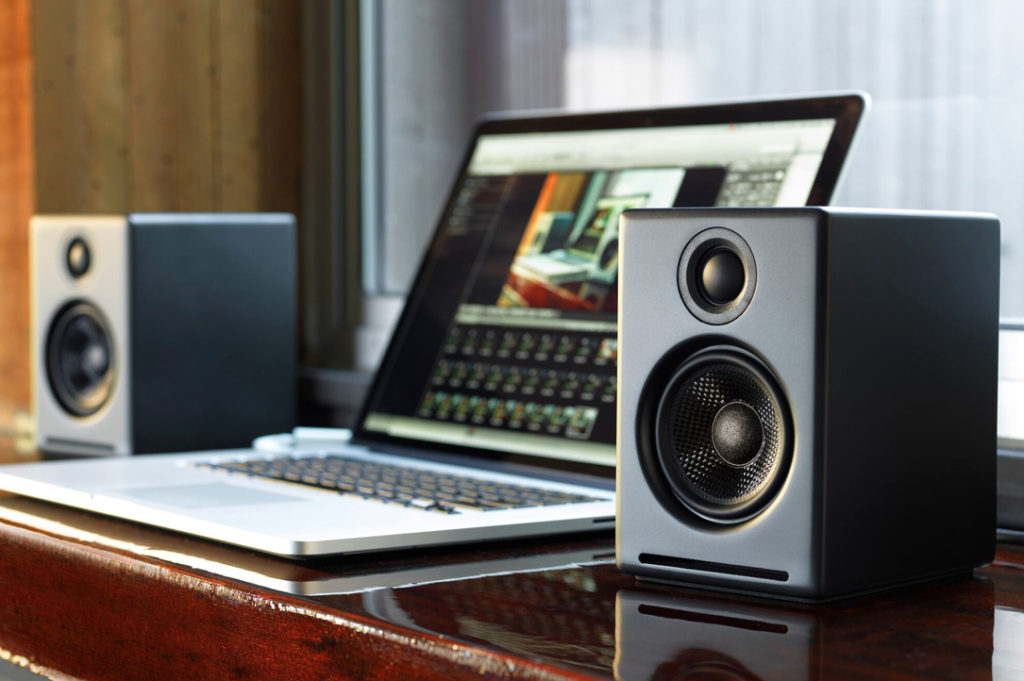 INCREDIBLE
SOUND
Your music the way it
was meant to be heard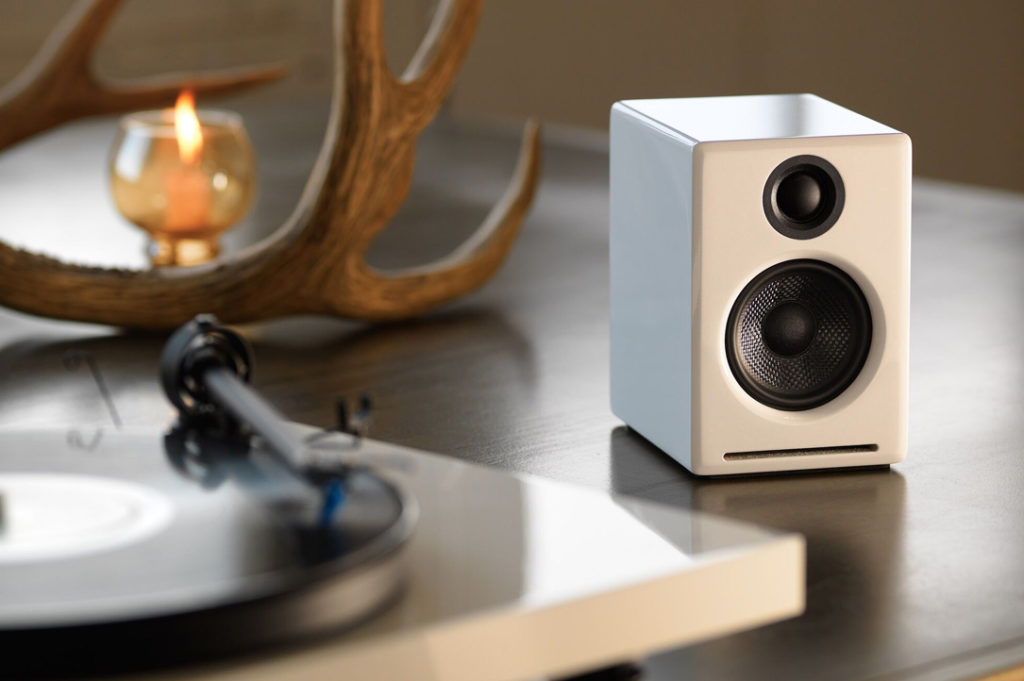 LISTEN
YOUR WAY
Stream all your music
from any app or device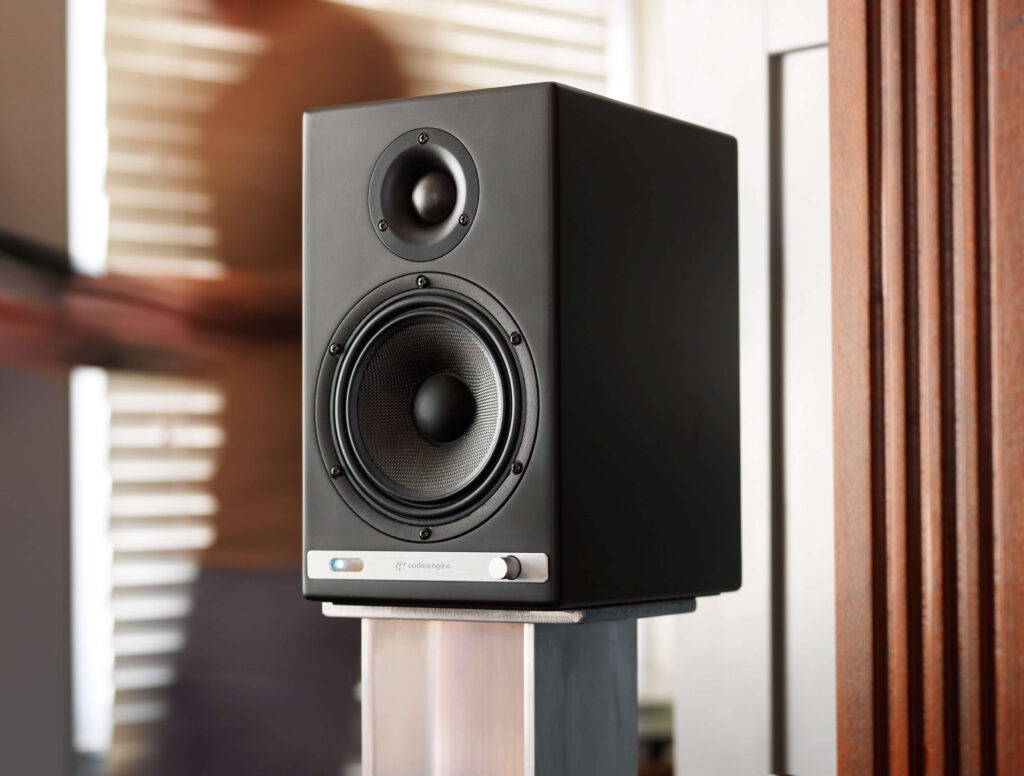 BOLD
DESIGN
Premium handcrafted
elegance for your home
Questions & answers about the
A2+ Home Music System w/ Bluetooth aptX
Absolutely! To do so:
Open the Alexa App on your smartphone or tablet (Apple link | Google Play Link)
Tap the "Devices" icon and select the Echo/Alexa device you want to connect to speakers
Select "Bluetooth Devices"
Select "Pair New Device"
Find your Audioengine wireless speaker on the list of available Bluetooth devices, and select it
Yes! We incorporate all the relevant functions and features from Bluetooth 5.0 that apply to our products! These features include; extended range, low latency (so that video and audio sync properly), as well as higher level aptX-HD, aptX, and AAC codecs (with the exception of our 512 portable speaker which supports SBC only). Keep in mind that the capability of the source is what controls the Bluetooth experience.
All turntables require a phono preamp stage before connecting to Audioengine speakers. Many turntables have this built-in , while others do not and would require an external phono preamp. Check the turntable manufacturer's website or user manual. Some turntables may even include Bluetooth, in which case you can pair and connect them to the speakers wirelessly!
Not necessarily. Audioengine speakers and amplifiers are very efficient. Also, we designed them together as a system; so, we therefore get more volume output than stereo receivers or amplifiers that might have higher wattage or power numbers. Due to this tuning, we achieve big sound outputs with a fraction of the power required by other systems.
Yes, you can. The A2+ Wireless speakers use a switching power supply so it will automatically convert to the different voltage. The power cable is also detachable which makes it convenient to replace the AC plug with a different type if you don't want to use an adapter plug.
Absolutely! You will need to pick up Apple's Lightning to USB 3 Camera Adapter, which allows a USB connection to the iPad (and, as of iOS7, the iPhone). Then just hook up as you would from a computer. You can even charge your iPhone or iPad while you use it this way!
Our woofers are made of aramid fiber and the tweeter domes are silk. Both of these materials are very robust and can handle quite a bit of abuse. For our A-series speakers we decided against grill covers as they do tend to color the sound a bit. However, without speaker grills they are more cat and kid-friendly! If you do prefer speakers with grills, you can check out our HD3 speakers here:
https://audioengineusa.com/shop/wirelessspeakers/hd3-wireless-speakers/
No. The Bluetooth and USB inputs both share the internal DAC for processing, so you can only listen to one at a time, with Bluetooth taking priority. If you're using USB for example, and start using Bluetooth, the USB signal will cut and Bluetooth will take over. Depending on your source, if you pause or disconnect from Bluetooth the speakers may automatically switch back to USB after a few seconds.
Though overall latency can be affected by some external factors (including but not limited to signal strength, and even simply being physically further away from the speakers), Bluetooth on the A2+ Wireless generally has a delay of about 30ms (milliseconds) so you should be able to watch videos from Youtube, for example, and stream out the audio to the A2+ Wireless without any significant or noticeable lag between the video and audio.
Once your A2+ Wireless is paired and connected via Bluetooth, then any app (TIDAL, Music, Spotify, etc.) will automatically play your music through Bluetooth.
No extra software or drivers are needed. The A2+ Wireless is compatible with any device that supports Bluetooth, and the A2DP profile for streaming stereo audio. This includes most smartphones, tablets, and computers. For computers that don't include BLuetooth support out of the box, you can simply add a USB Bluetooth adapter.
The same is also true for the USB connection on the A2+, which uses plug-and-play drivers provided by your computer's OS. The A2+ USB input is compatible out of the box with Windows and Mac computers, iPhones and iPads when using Apple's lightning USB 3 adapter along with a fast wall charger, and should work with most Android Smartphones and Tablets as well.
In most cases, Yes! The overall range you can expect will vary depending on the device you use with the A2+ Wireless, as well as things like the type of construction used in walls you'll be transmitting through. In our testing, most mobile devices like smartphones and tablets will have the best range, some of which can exceed 100 ft in good conditions, even through one wall. Laptops and desktop computers in our testing generally had less overall range with an average of around 70 ft in similar good conditions through a single wall.
The A2+ Wireless work excellent via Bluetooth, but they can also be used wired, with more traditional source devices like Turntables, CD players, or anything else with a standard analog audio connection like RCAs or 3.5mm stereo-mini. They also include a USB port for use with a Windows or Mac computer, as well as many Smartphones and Tablets with the right USB adapter cable.
You can absolutely still use the A2+ Wireless and it will sound great. AptX is a high-quality Bluetooth audio codec that works really well. In addition aptX, and the default Bluetooth codec SBC, The A2+ Wireless support other high quality audio codecs, like AAC for use on Apple iPhone and iPads, as well as Android devices that do not include aptX.
Yes they do! They are equipped with a power-saving circuit that turns off the speaker's final stage amp. This idle mode activates right after you stop playing music. Due to this power-saving function, it's perfectly fine for the speakers to stay on all the time!
Compare Us to the Competition
Audioengine A2+ Plus Wireless Speaker Bluetooth | Desktop Monitor Speakers | Home Music System aptX Bluetooth, 60W Powered Bookshelf Stereo Speakers | AUX Audio, USB, RCA Inputs,16-bit DAC (Black)
CSR8670 Internal Bluetooth Receiver
CSR8670 Internal Bluetooth Receiver
CSR8670 Internal Bluetooth Receiver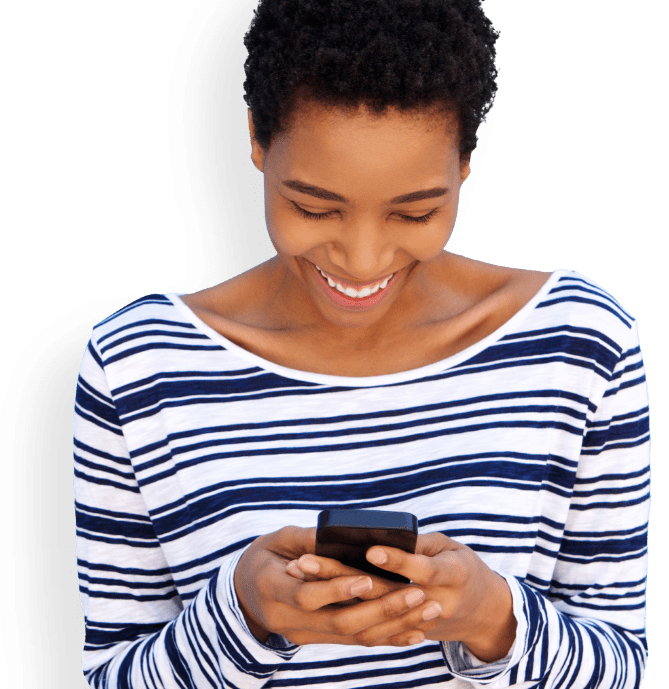 Fearless
Shopping
10-second checkout with Amazon or Paypal


Fast & free shipping

We pay sales tax, if applicable

30-day audition & easy returns

3-year warranty & superior support

Guaranteed smiles

Which Audioengine Speaker System is Right for You?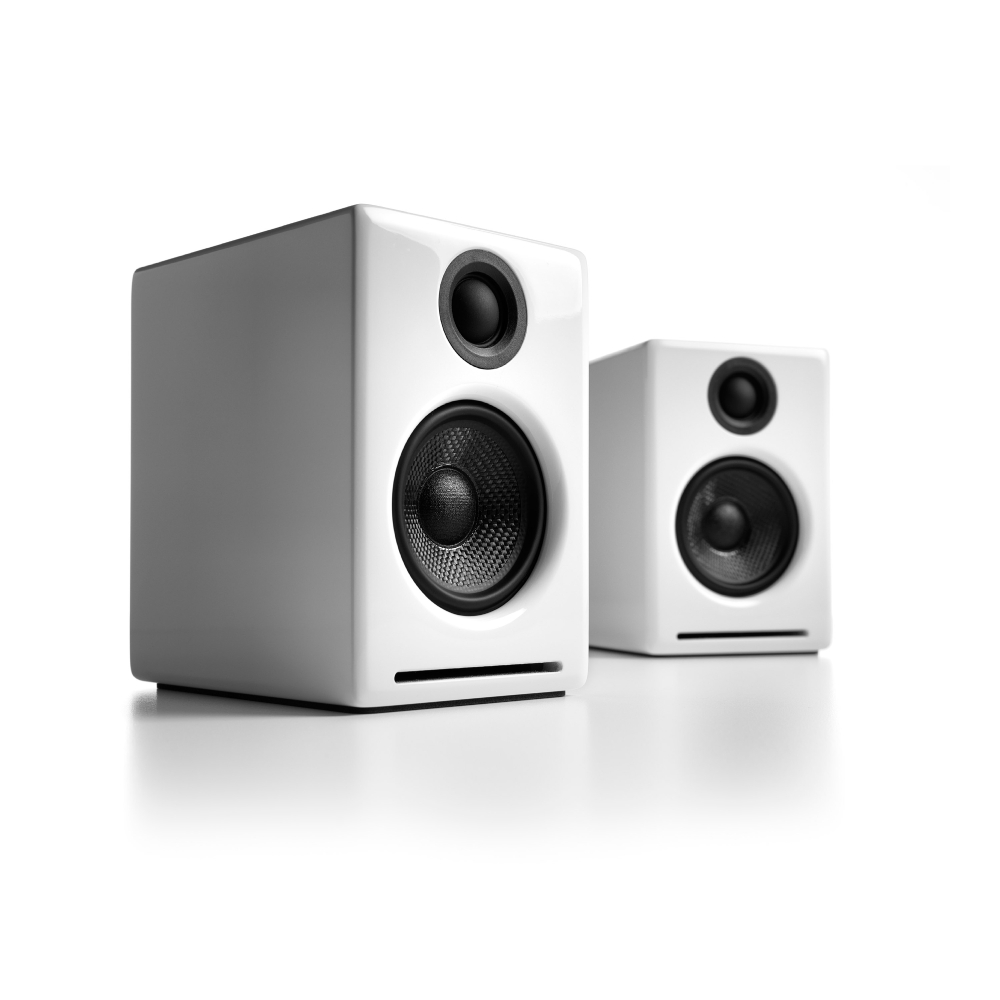 A2+ Home Music System w/ Bluetooth aptX
3.5mm analog
Bluetooth
RCA analog
USB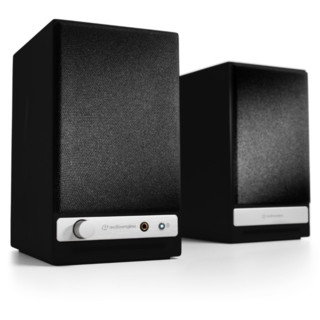 HD4 Home Music System w/Bluetooth aptX-HD
24 bit (upsampled), up to 48 kHz
aptX HD, aptX with very low latency, aptX, AAC, SBC
3.5mm analog
Bluetooth
RCA analog
USB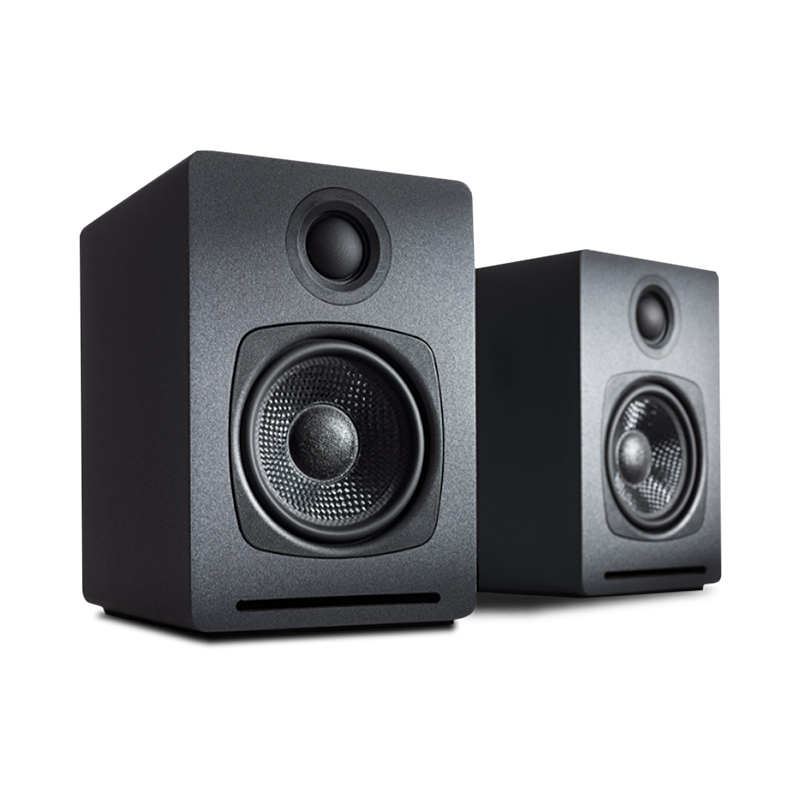 A1 Home Music System w/ Bluetooth aptX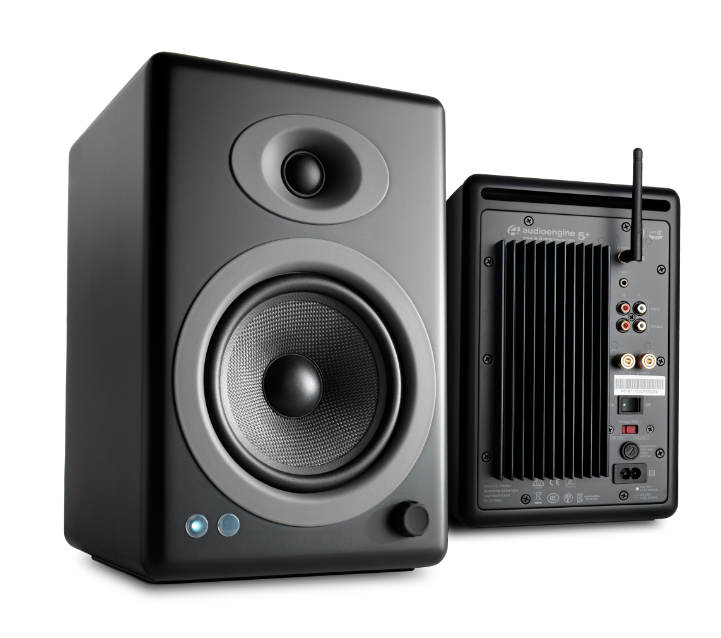 A5+ Home Music System w/ Bluetooth aptX-HD
aptX HD, aptX with very low latency, aptX, AAC, SBC
3.5mm analog
Bluetooth
RCA analog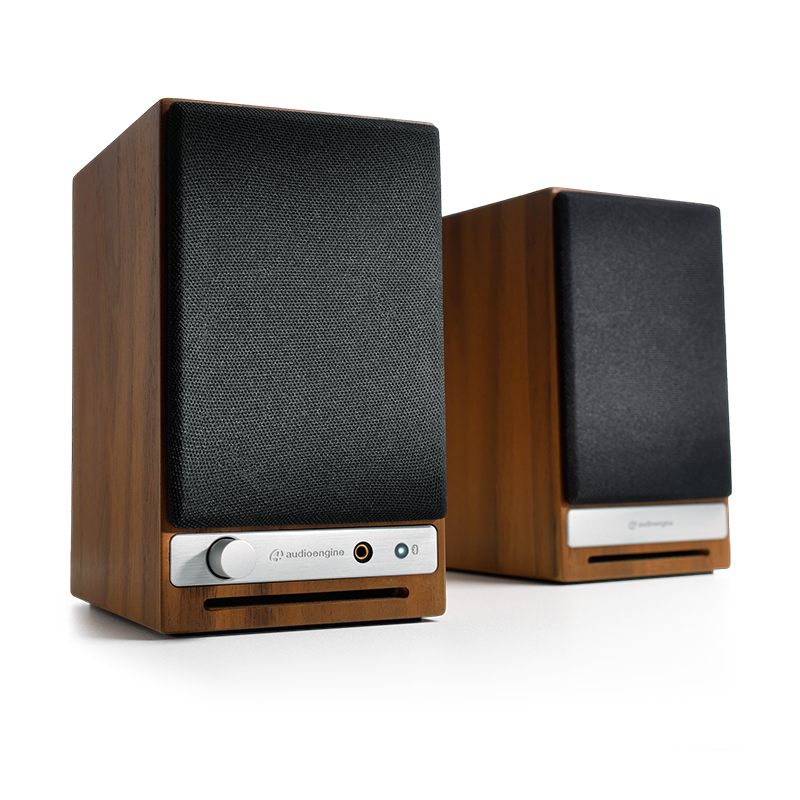 HD3 Home Music System w/Bluetooth aptX-HD
24 bit (upsampled), up to 48 kHz
3.5mm analog
Bluetooth
RCA analog
USB
We've Got Sound Advice for Everyone on Your Gift List