Meet Your Home Music System's New Best Friend
If you feel like something's missing from your home music system, it's probably bass. With Audioengine's S8 Powered Subwoofer, you'll get all the bass you need and more. The S8 is perfect for music, movies, and games. It's a great extension for your Audioengine powered speakers or as an upgrade to any music system.
Our S8 Subwoofer has an 8″ custom woofer but is small enough to fit just about anywhere. In other words, you get great bass performance without giving up much space.
So Many Reasons to Love the S8
Here's just a few:
Adds that extra oomph to movies and music
8" custom down-firing woofer for a balanced sound no matter where it's placed
Go wireless quickly and easily when you add the W3 Wireless Audio Adapter
Set up in Seconds, Consume Less Power
Dual audio inputs are placed on the rear panel so connecting the S8 to your gear is quick and easy. The auto-sleep standby feature turns the S8 Subwoofer off when you're not playing music, so you don't have to worry about draining power after the dance party's ended.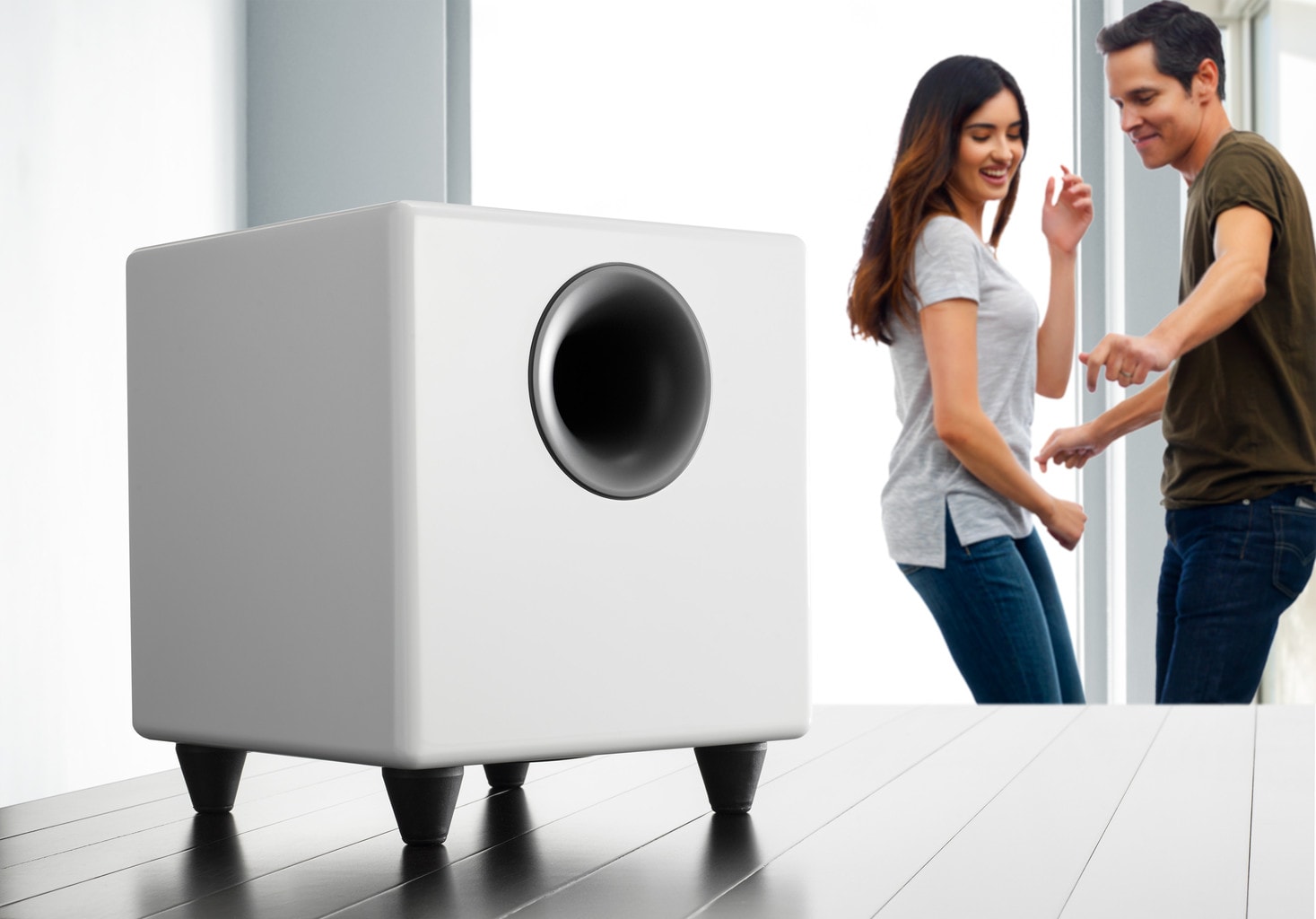 When Your Speaker Cord Feels More like a Leash
One way to get the most out of your subwoofer is proper placement. With the Audioengine W3 Wireless Audio Adapter, you can place the S8 anywhere you want, without getting tangled up in the cord. What's best, with the S8, you won't lose any sound quality.
S8 Subwoofer - rear panel
Power / standby indicator
Tech Specs
Powered Subwoofer, front ported design
250 W peak power total (125 W RMS), AES
8" long throw down-firing woofer
What's in the box
S8 Powered Subwoofer (Open Box)

Why Choose Audioengine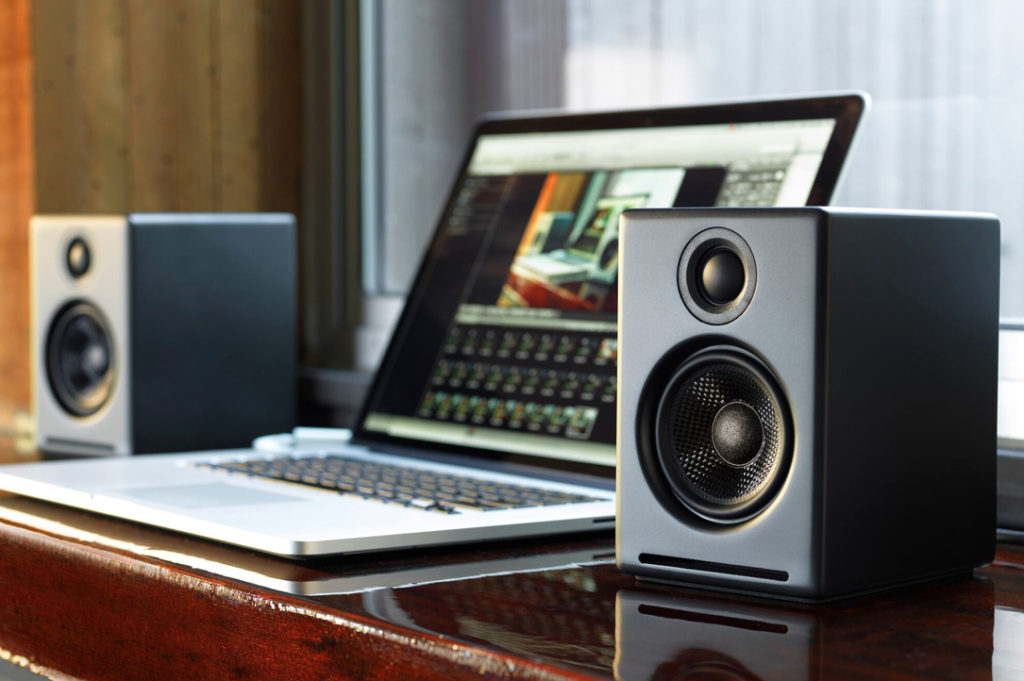 INCREDIBLE
SOUND
Your music the way it
was meant to be heard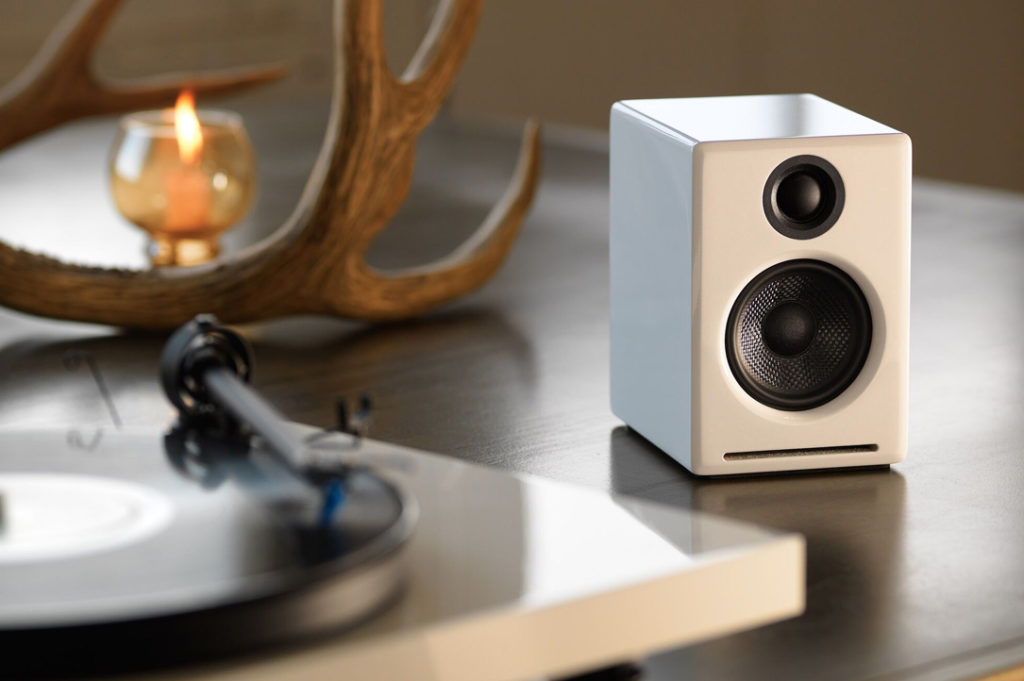 LISTEN
YOUR WAY
Stream all your music
from any app or device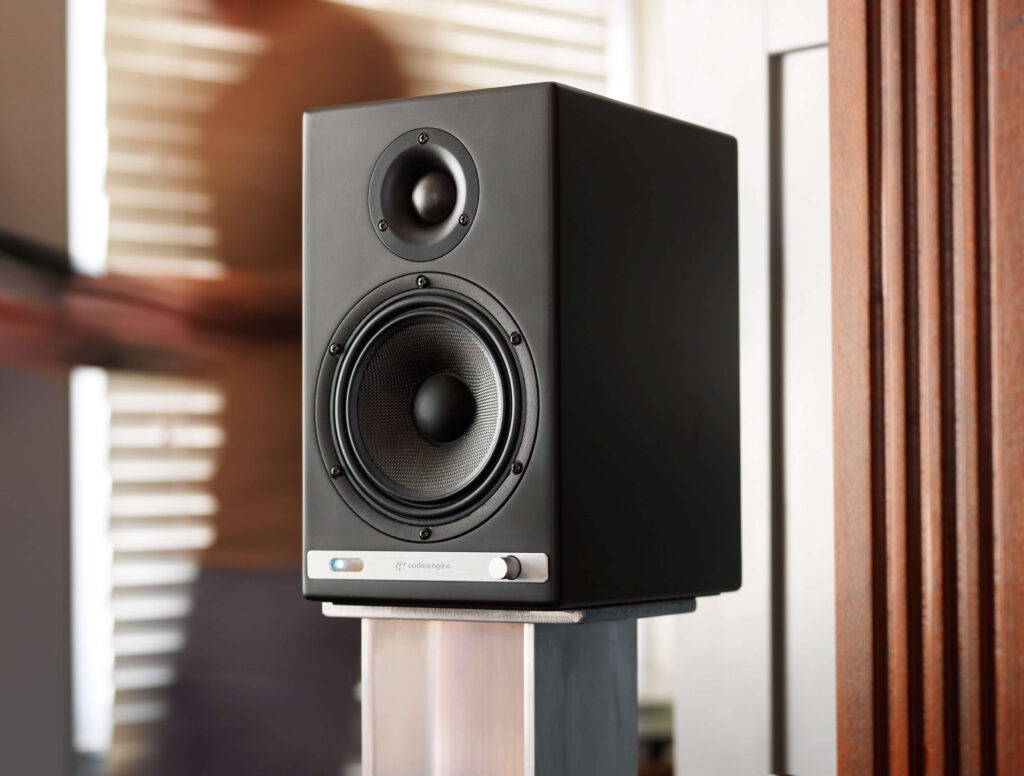 BOLD
DESIGN
Premium handcrafted
elegance for your home
Questions & answers about the
S8 Powered Subwoofer (Open Box)
Yes! All of our speakers and subwoofers are directly video shielded. They also allow the user to place the speakers or subwoofer within a few inches of a video monitor. In addition, this shielding offers protection for hard-drive digital music players.
M6 x 40mm, 6mm diameter pan head
Yes they do! They are equipped with a power-saving circuit that turns off the speaker's final stage amp. This idle mode activates right after you stop playing music. Due to this power-saving function, it's perfectly fine for the speakers to stay on all the time!
Audioengine speakers can be easily connected to your TV set as long as there are analog outputs available. Any of our speakers will provide a greatly enhanced TV audio experience with a wider soundstage and better imaging than most sound bars.
Your A2+/A5+ have a variable RCA output located on the rear panel of the left speaker. This connection can be used to connect an S8 Powered Subwoofer (or any self-powered subwoofer) for extended bass response.
You can also add a W3 Wireless Adapter to make this connection wireless as shown below.
Yes! If you already own an S8, you'd just need a wireless adapter like our W3. If you're looking to buy an S8, consider getting our S8 Wireless that comes with the W3 included.
Compare Us to the Competition
Audioengine A2+ Plus Wireless Speaker Bluetooth | Desktop Monitor Speakers | Home Music System aptX Bluetooth, 60W Powered Bookshelf Stereo Speakers | AUX Audio, USB, RCA Inputs,16-bit DAC (Black)
CSR8670 Internal Bluetooth Receiver
CSR8670 Internal Bluetooth Receiver
CSR8670 Internal Bluetooth Receiver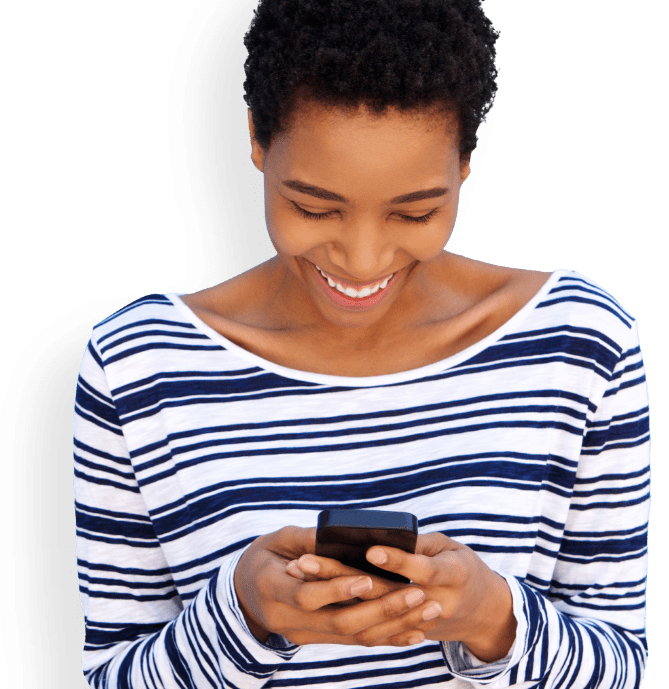 Fearless
Shopping
10-second checkout with Amazon or Paypal


Fast & free shipping

We pay sales tax, if applicable

30-day audition & easy returns

3-year warranty & superior support

Guaranteed smiles

We've Got Sound Advice for Everyone on Your Gift List