S6 Powered Subwoofer (Open Box)
The Audioengine S6 sets a new standard in performance to size. With 210 watts of power in a small package that fits almost anywhere, the S6 is the ultimate bass extension for your desktop, home theater or gaming setup. With a front-firing woofer in a sealed box, The S6 delivers deep, smooth, and punchy bass that defies expectation.
Built-in 210 Watt Power Amp
Wireless Ready w/W3 sender/receiver kit
There's Nothing "Sub" about This Subwoofer
With its highly efficient Class D amplifier and a 6" long throw woofer, the S6 has to be heard to be believed. Audio nerds will be happy to know the S6 boasts a frequency response down to 33Hz in a sealed box design, and with adjustable crossover points between 40 - 130Hzm you can dial in exactly the sound you want. The rest of you will be happy to hear it produces bass that's punchy, smooth, and bottom-of-the-sea deep.
Here's something everyone can appreciate: the S6 can fill most rooms with ease and, for its size, produces a powerful sound that outperforms other compact subs on the market.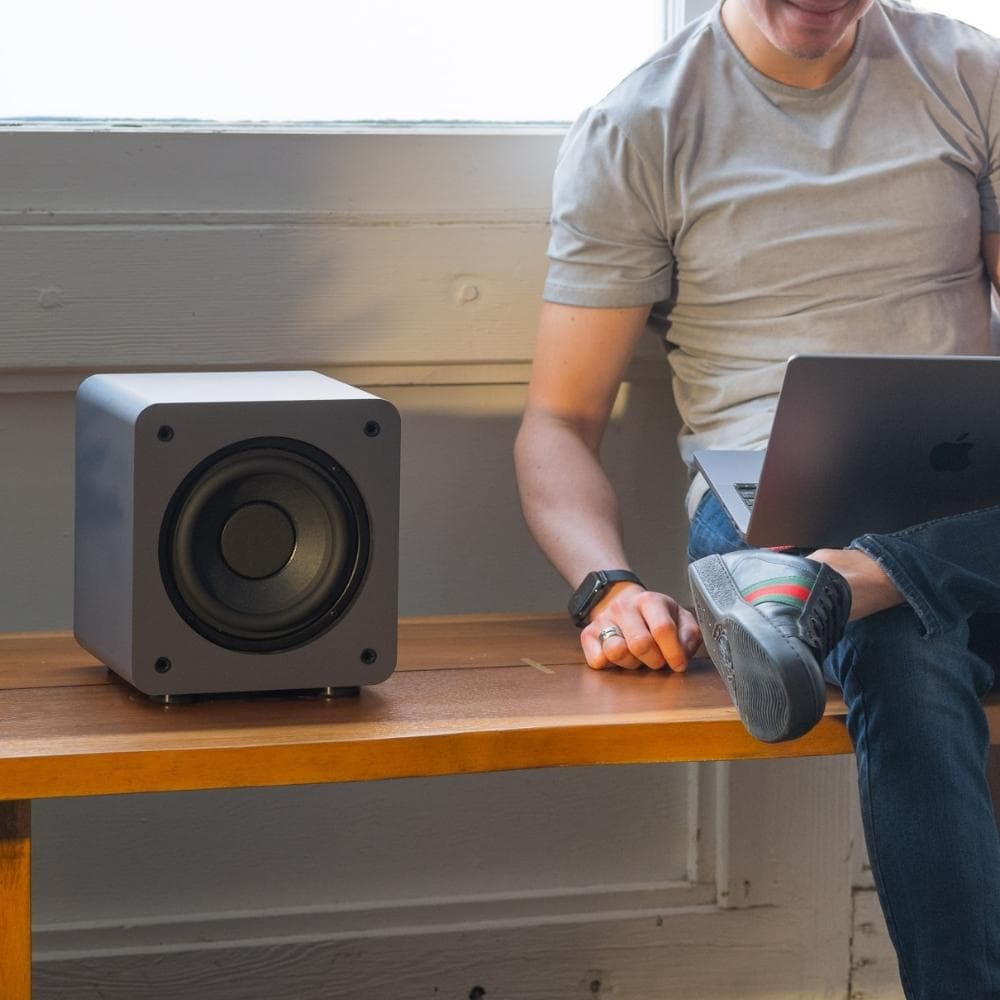 Big Bass That Fits in a Little Space
Measuring in at a modest 10"H x 10"W and weighing only about 15 lbs, the S6 adds just the right amount of bass to your desktop, gaming rig, home theater or any other setup.
Now We're Just Showing Off
Built in 210W (140W RMS) class D amplifier provides plenty of power and volume
6" front-firing woofer in sealed enclosure, which means it's designed to produce accurate, deep bass sounds, optimized for smaller listening environments
Frequency Response: 33 - 132 Hz +-1.5dB, which means the S6 can reach nice, deep tones
Continuously variable 40-130 Hz crossover, so you can adjust the S6 until it sounds just right
Phase switch (0/180°),

for further fine-tuning

3.5mm mini-jack input and line-level stereo/LFE RCA inputs, for sources like your phone or a an amplifier/turner
We Like to Be Flexible
No two systems are alike, so we designed the S6 to work with what you're working with. The S6 features dual analog audio inputs and can connect to two systems at once. Want to save power? The S6 offers a selectable energy saving auto-on mode that detects when there is signal from your audio source.
If you're interested in going wireless, Audioengine's optional W3 system uses the USB charging port so you can place the S6 wherever you want it to go.
S6 Subwoofer (front view)
Crossover frequency control knob
Standby auto-sensing bypass switch
LED power indicator light
Tech Specs
Powered Subwoofer, sealed enclosure
Powered Subwoofer, sealed enclosure
210 W peak power total (140 W RMS), AES
6"" long throw front-firing woofer
What's in the box
S6 Powered Subwoofer (Open Box)
Why Choose Audioengine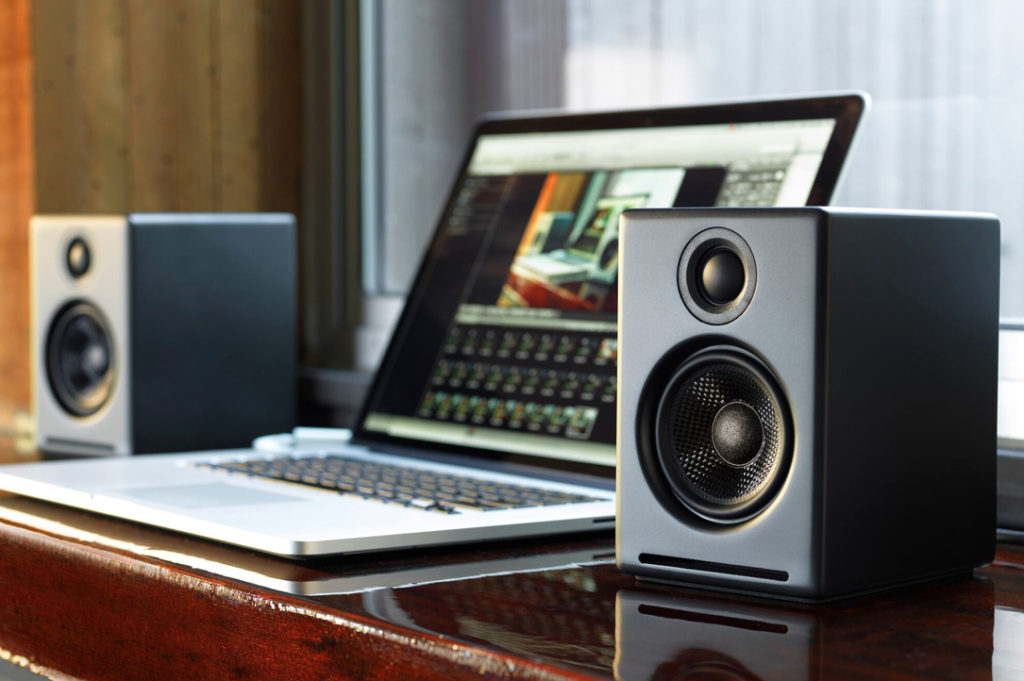 INCREDIBLE
SOUND
Your music the way it
was meant to be heard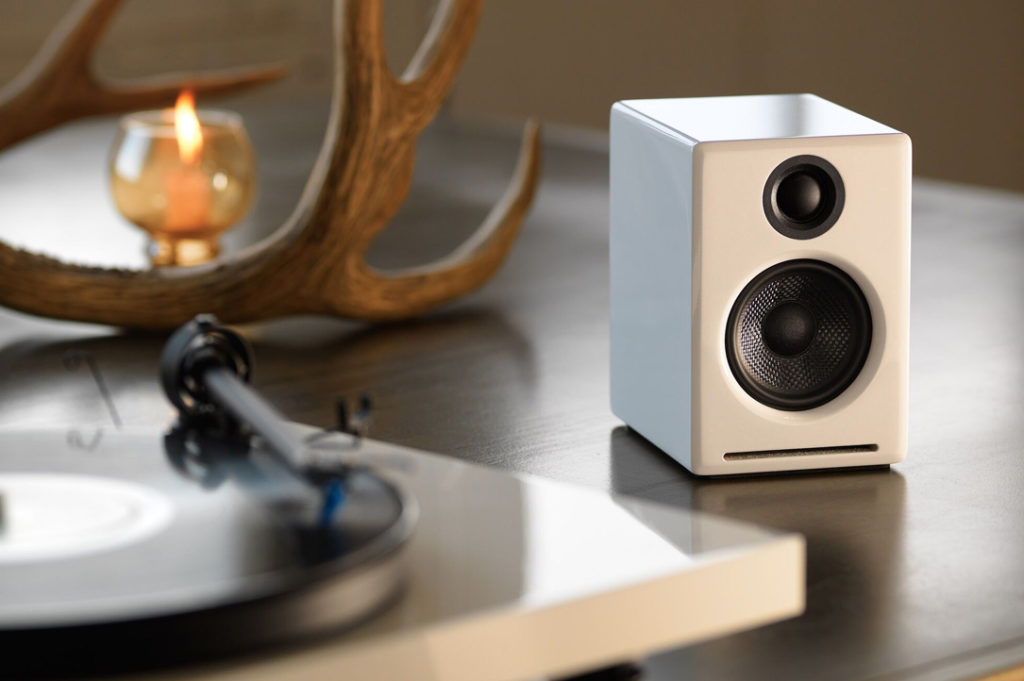 LISTEN
YOUR WAY
Stream all your music
from any app or device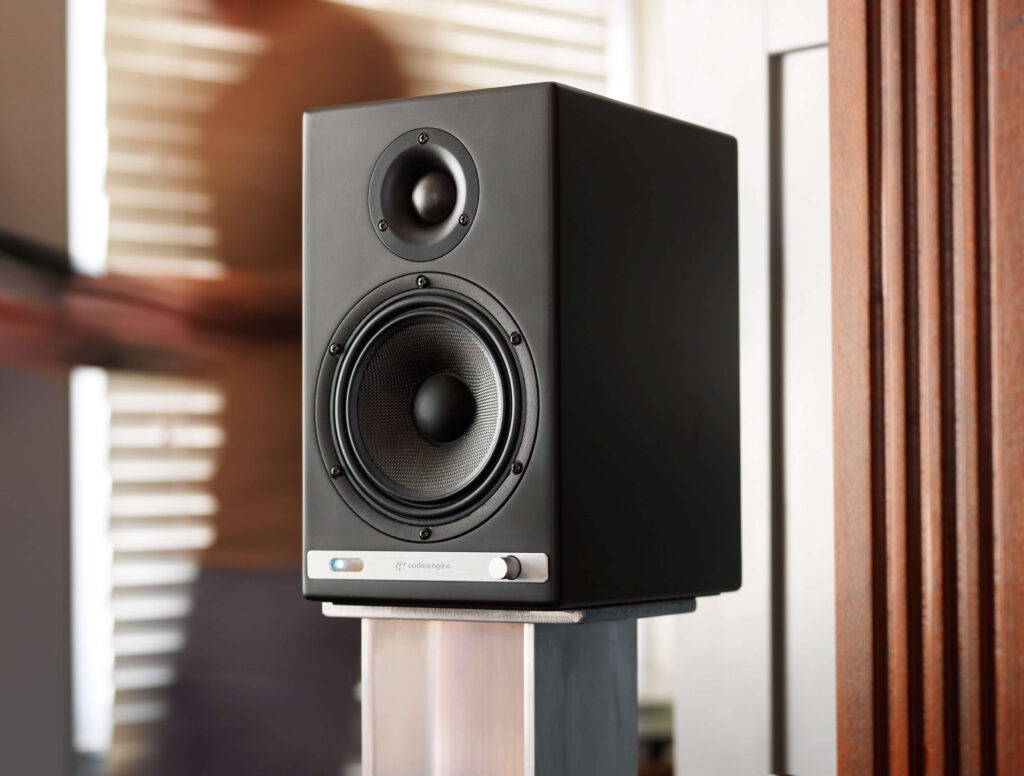 BOLD
DESIGN
Premium handcrafted
elegance for your home
Questions & answers about the
S6 Powered Subwoofer (Open Box)
Most Audioengine powered speakers have variable RCA outputs for use with a subwoofer like the S6 (the exceptions being the B2 and the 512). This means that the output of the speakers and the RCA output will go up and down together. So once you dial in the volume of your S6, you should be able to adjust the volume from the speakers, or your source device. Either way the subwoofer and speakers should stay in balance as the volume is raised and lowered.
The S6's crossover is a variable low-pass filter, and will not adjust the audio for the RCA output connection. This is a full range line level output.
The S6's crossover is a variable low-pass filter. This means it variably adjusts how high the S6 will play. Unless the subwoofer is pretty far away, you can usually leave the phase switch set to 0°. When setting up a new S6, I like to start with the crossover all the way counter clockwise and, with some music I'm familiar with playing, first get the volume "about" right. After that try making very small adjustments clockwise on the crossover, evaluating each small change from where you'll be listening from most often. Once it starts sounding like you can localize where the sub is coming from, back it off until you can't again. You may also need to lower the volume a touch after the crossover is dialed in, or perhaps even while you're dialing it in, depending on the acoustics of the room you're in, and your own preference on how present you'd like the sub to sound.
Audioengine powered speakers have fixed passive crossovers designed specifically for them; this simply means that they are designed to play the frequency range they produce, so it's not necessary to alter this when adding a subwoofer. Adding a subwoofer, such as the S6, will pick up where the speakers leave off, extending the low end response.
Yes! You would just need an amp, like our N22, to supply power to the P4 speakers and connect to the S6.
Compare Us to the Competition
Audioengine A2+ Plus Wireless Speaker Bluetooth | Desktop Monitor Speakers | Home Music System aptX Bluetooth, 60W Powered Bookshelf Stereo Speakers | AUX Audio, USB, RCA Inputs,16-bit DAC (Black)
CSR8670 Internal Bluetooth Receiver
CSR8670 Internal Bluetooth Receiver
CSR8670 Internal Bluetooth Receiver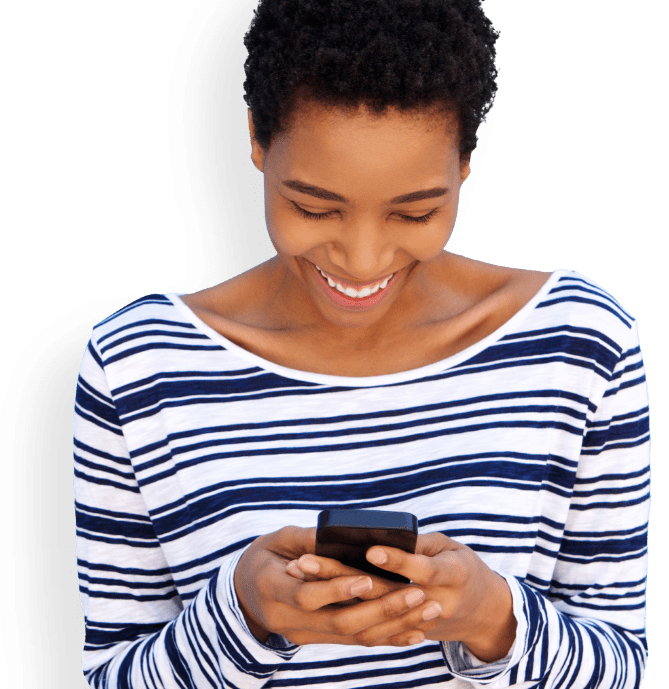 Fearless
Shopping
10-second checkout with Amazon or Paypal


Fast & free shipping

We pay sales tax, if applicable

30-day audition & easy returns

3-year warranty & superior support

Guaranteed smiles

We've Got Sound Advice for Everyone on Your Gift List