A1-MR Multiroom Home Music System w/ Wi-Fi (Open Box)
Hi-fidelity wireless streaming via Wi-Fi
Stream any song, in any room, any time
Get More for Your Audio Investment
With the A1-MR Home Music System with Wi-Fi, you get it all. You get simple setup that leaves you more time to listen to the music you love. You get the option for either wired or wireless connections so you can connect with virtually anything that makes sound. You get a handy output that lets you upgrade your system and boost your bass (we recommend the S6 Powered Subwoofer). The only thing you don't get? Sticker shock.
Lounge Music in the Living Room, Dance Party in the Dining Room With the A1-MR Multiroom Home Music System, your music goes where you want it to.
Audioengine has always produced affordable, high-quality home music systems that can fill a room with sound. We've taken that approach up a notch: now you can fill every room in your home.
The A1-MR Multiroom Home Music System let's you put your speakers in any room, connect them all through Wi-Fi with the Audioengine Control app, and send your tunes anywhere and everywhere in your house.
A Little Speaker That Goes a Long Way
If you think you need big speakers to get big sound, think again. The A1-MR was designed so it won't take up much space, but it can fill up lots of space with sound. The small design leaves plenty of room for the more important things in life, like dancing.
How do we know you'll love the A1-MR? Here's how.
Two-speaker setup provides true stereo sound right out of the box
Listen to your favorite music, streaming platforms, podcasts, audiobooks, and more
Continuous play without draining your device's battery.
With the free, user-friendly Audioengine Control app for iOS and Android- Synchronization across rooms, you can:
Control your music, volume, and speaker selection from anywhere in your home
Play different songs in different rooms or the same song in every room
Custom name zones within your home and mix-and-match with the Audioengine B-Fi
The Home Music System That's Also a Home Improvement
The A1-MR Multiroom Home Music System has everything you need to get the party started. But it's just the beginning. You can add additional A1-MR Speakers to other rooms in your home for multi-room sound, stereo pairing, and multi-user capabilities.
And with the Audioengine Control app, you can be the conductor and the DJ. Jump between stations, playlists and services, play different songs in different rooms, or the same song in every room—and do it from wherever you are in the house.
A1 (left) speaker - front view
A1 (left) speaker - rear panel
Out to right (passive) speaker
Tech Specs
Powered Wi-Fi speaker system
60 W peak power total (15 W RMS / 30 W peak per channel), AES
2.75" aramid fiber woofers 0.75" Silk dome tweeters
What's in the box
A1-MR Multiroom Home Music System w/ Wi-Fi (Open Box) powered (left) speaker
A1-MR Multiroom Home Music System w/ Wi-Fi (Open Box) passive (right) speaker
Why Choose Audioengine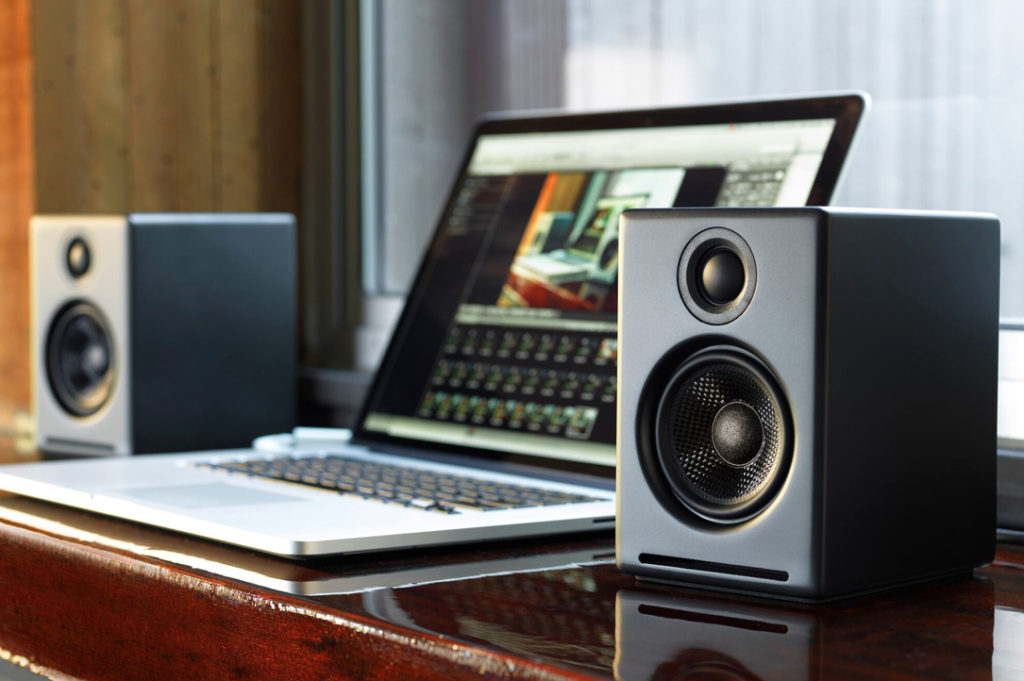 INCREDIBLE
SOUND
Your music the way it
was meant to be heard
LISTEN
YOUR WAY
Stream all your music
from any app or device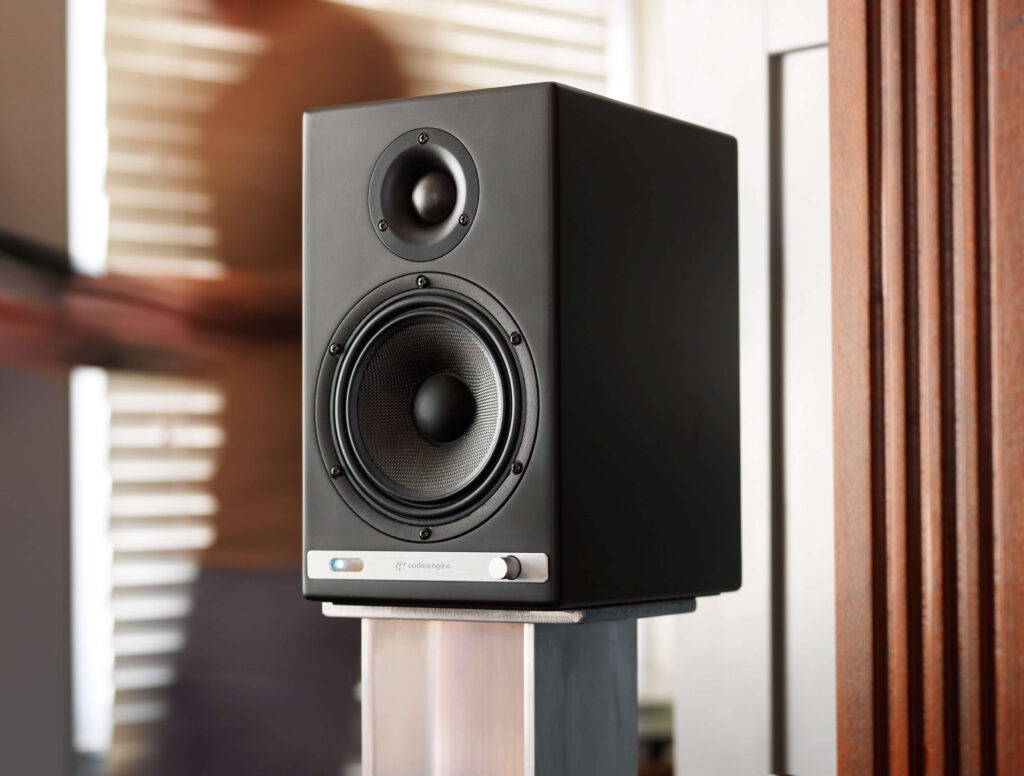 BOLD
DESIGN
Premium handcrafted
elegance for your home
Compare Us to the Competition
Audioengine A2+ Plus Wireless Speaker Bluetooth | Desktop Monitor Speakers | Home Music System aptX Bluetooth, 60W Powered Bookshelf Stereo Speakers | AUX Audio, USB, RCA Inputs,16-bit DAC (Black)
CSR8670 Internal Bluetooth Receiver
CSR8670 Internal Bluetooth Receiver
CSR8670 Internal Bluetooth Receiver
Fearless
Shopping
10-second checkout with Amazon or Paypal


Fast & free shipping

We pay sales tax, if applicable

30-day audition & easy returns

3-year warranty & superior support

Guaranteed smiles

We've Got Sound Advice for Everyone on Your Gift List