Why Every Gamer Needs This Crucial Audio Upgrade: The DAC
Hey, PC gamers! You've got high-end graphics cards, ergonomic chairs, and the fastest internet money can buy. Have you evaluated your audio setup? If you're still relying on your computer's built-in sound card, you're missing out on a crucial element that could give you a competitive edge. This blog explains the indispensable role a Digital-to-Analog Converter (DAC) plays in enhancing audio performance in PC gaming.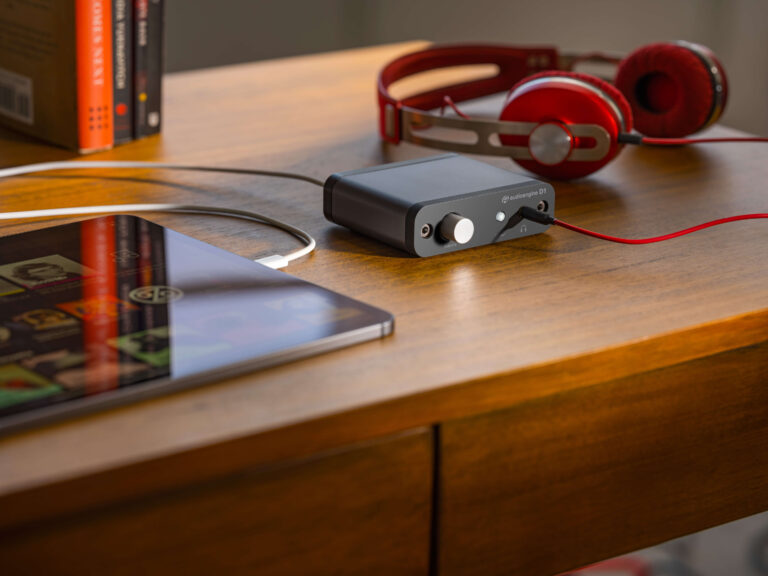 The Competitive Edge: Why DACs are Game-Changers in Audio Performance
When it comes to gaming, every detail counts. The graphics to the gameplay mechanics, you've probably fine-tuned every aspect of your gaming setup. A DAC enables you to not only hear basic audio cues like footsteps and gunfire but also to discern the direction and distance of these sounds. A DAC processes audio signals more efficiently than built-in sound cards, reducing latency and ensuring that you hear game-critical sounds in real-time. 
The Science Behind DACs 
Before diving into specific models, let's understand what a DAC does. In simple terms, a DAC converts digital audio signals into analog signals that your headphones or speakers can then turn into sound. An external DAC bypasses your computer's internal sound card, providing a direct path for audio signals and thus delivering a cleaner, crisper sound. 
Why Audioengine DACs are a Must-Have for Gamers
Desktop Models: D1  
The D1 is among our bestselling products and for good reason. A perfect fit for your desktop audio setup, the D1 doesn't merely amplify sound; it refines audio to deliver clearer, more detailed cues crucial for gaming. The 32-bit architecture of the D1 allows for a wider dynamic range and greater audio detail, making it easier to pick up distant or subtle sounds in-game. Simply connect the D1 to your PC via the D1s USB or Optical input and unlock the full potential of your gaming headset. The D1 also features a rear RCA output, to connect your powered speakers or A/V receiver.  
Music Systems with Built-in DACS:



HD3 Home Music System: Compact but Powerful 
The HD3 Home Music System is more than just a compact home music system. The HD3's hand-crafted speaker cabinets, aramid fiber woofers and silk tweeters work in harmony to deliver crystal-clear highs and deep, resonant lows. 
The built-in headphone amplifier will enhance every footstep and gunshot, pulling you into the game's world, making every moment feel real and alive. 
Sound Quality:

Sound Quality: The HD3, equipped with a generous 60W amplifier and meticulously hand-tuned components, delivers a listening experience unmatched by its compact rivals.

 

Design:

Sleek and modern, with hand-built wood cabinets, exclusive HD Series finishes, magnetic grill covers and brushed metal controls.

 

Connectivity:

Bluetooth aptX-HD technology for wireless streaming, Analog RCA Inputs, 3.5mm AUX, USB

 

Special Features:

Built-in headphone amplifier for an enhanced gaming experience.

 
HD4 Home Music System: High-Quality Sound for Smaller Spaces 
The Audioengine HD4, designed for compact spaces, delivers rich and vibrant audio that sets it apart from other compact systems. Ingeniously combining a conveniently sized cabinet with twice the power output of the HD3, the HD4 offers a powerful, room-filling audio experience without doubling the size. 
Sound Quality:

The HD4's powerful 120W amplifier, aramid fiber woofers and silk dome tweeters create a revealing listening experience, exposing sounds you would have otherwise missed. 

 

Design:

Handcrafted real wood cabinets with brushed metal accents and magnetic grill covers for a modern appearance. Available in our beautiful real wood veneer and satin black finishes.

 

Connectivity:

USB, analog, Bluetooth aptX-HD, or 3.5m AUX connections for versatile connectivity options.

 
Special Features:

Extended-range bluetooth aptX-HD and analog input for turntable connection. Built-in headphone amplifier.

 
The DAC3 is truly a compact unit, measuring smaller than a stick of gum. The DAC3 is easy to carry and delivers high-resolution audio quality suitable for professional gaming or streaming music from your phone. The DAC3's 32-bit/384kHz audio capability means it supports ultra-high-resolution audio formats, providing a level of detail and clarity that most built-in sound cards can't match.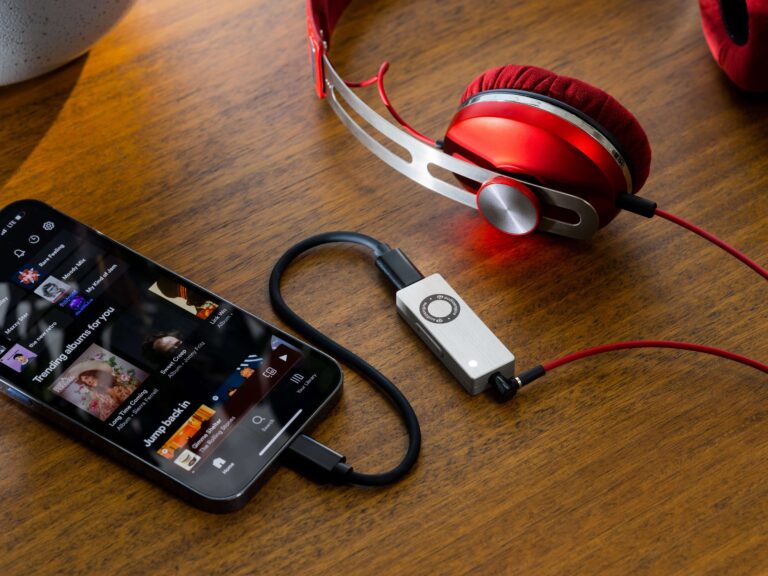 The N22 is more than just an amplifier; it's a comprehensive audio solution tailored for gamers. Its built-in headphone amplifier sharpens every audio cue, from footsteps to distant gunfire, giving you the competitive edge you need. Additionally, its Bluetooth connectivity allows for effortless switching between gaming audio and streaming music. 
Conclusion 
Demand the best in audio performance. Audioengine DACs and Home Music Systems offer the premium sound quality you need to stay ahead of the game. Make the move and elevate your gaming today. With sharper audio cues, enhanced sound localization, and clearer communication with teammates, you're not just improving your gaming experience; you're setting yourself up for victory.