Why Choose Audioengine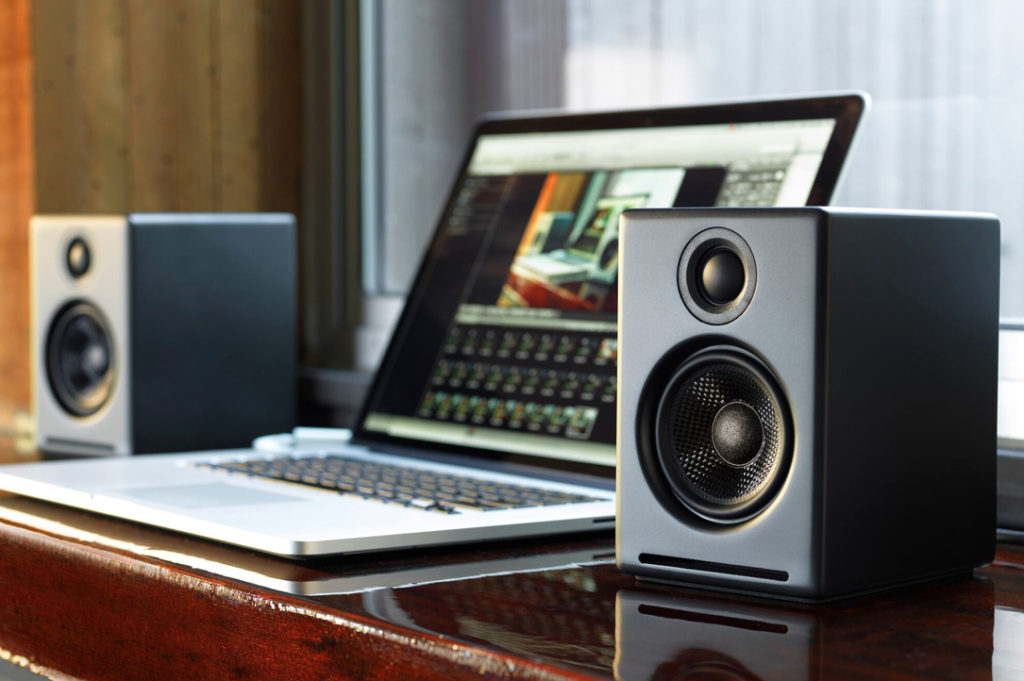 INCREDIBLE
SOUND
Your music the way it
was meant to be heard
LISTEN
YOUR WAY
Stream all your music
from any app or device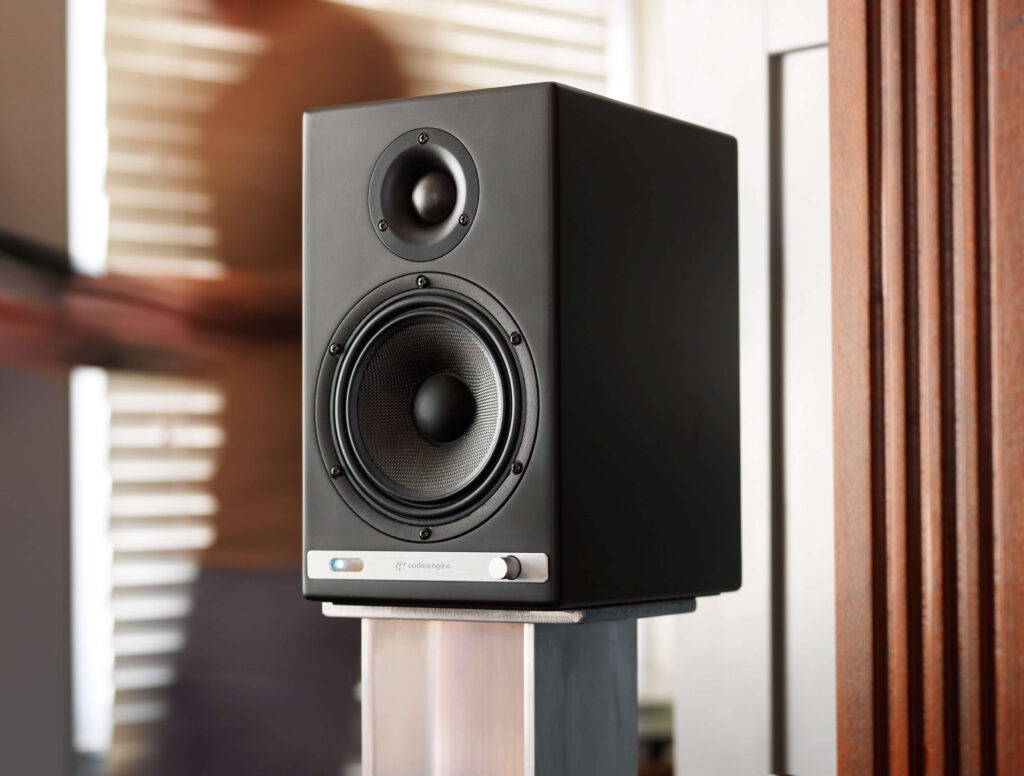 BOLD
DESIGN
Premium handcrafted
elegance for your home
Questions & answers about the
B2 Wireless Speaker System (Refurbished)
Absolutely! To do so:
Open the Alexa App on your smartphone or tablet (Apple link | Google Play Link)
Tap the "Devices" icon and select the Echo/Alexa device you want to connect to speakers
Select "Bluetooth Devices"
Select "Pair New Device"
Find your Audioengine wireless speaker on the list of available Bluetooth devices, and select it
Yes! We incorporate all the relevant functions and features from Bluetooth 5.0 that apply to our products! These features include; extended range, low latency (so that video and audio sync properly), as well as higher level aptX-HD, aptX, and AAC codecs (with the exception of our 512 portable speaker which supports SBC only). Keep in mind that the capability of the source is what controls the Bluetooth experience.
You can absolutely use a turntable with the B2. Some turntables will need a preamp before being connected and others are OK, therefore it is best to try your turntable without the preamp first to see how it operates.
The short answer is yes! You can use TIDAL on any compatible source device (PC, Mac, iPhone Android, etc.). The B2 is compatible with most all of these devices as well since they almost universally also include Bluetooth.
Yes they do! They are equipped with a power-saving circuit that turns off the speaker's final stage amp. This idle mode activates right after you stop playing music. Due to this power-saving function, it's perfectly fine for the speakers to stay on all the time!
The overall range you can expect will vary depending on the device you use with the B2. We tested using mostly a variety of smartphones though, and found 30 to 40 feet to be a realistic expectation through one or two walls and 100ft or more in an open space.
There is an auxiliary input on the rear panel so you can directly connect any product with an audio output.
Our B2 is an all-in-one system with no extra components needed except your phone or computer. All you need to do is unpack the speakers, place them where you want, and then plug in the AC cord. Then connect your music source using the supplied cables - or go wireless with any Bluetooth enabled source device, like a computer, smartphone, or tablet.
Here is a quick video that can be used as a reference:
(Please note - there is no audio associated with the video.)
Absolutely! The B2 can be used in either 110-120v or 220-240v areas without flipping any switches, modding your B2, or using a power converter. If you're moving to an area with a different plug type than what came standard with your B2, we wouldn't recommend using an adapter and would suggest trying to find another AC cord for your B2 that have the correct plugs. The B2 uses a non-polarized 2-pin IEC 320 C7 power cord, so you should be able to find one locally with the correct plug for your area.
Compare Us to the Competition
Audioengine A2+ Plus Wireless Speaker Bluetooth | Desktop Monitor Speakers | Home Music System aptX Bluetooth, 60W Powered Bookshelf Stereo Speakers | AUX Audio, USB, RCA Inputs,16-bit DAC (Black)
CSR8670 Internal Bluetooth Receiver
CSR8670 Internal Bluetooth Receiver
CSR8670 Internal Bluetooth Receiver
Fearless
Shopping
10-second checkout with Amazon or Paypal


Fast & free shipping

We pay sales tax, if applicable

30-day audition & easy returns

3-year warranty & superior support

Guaranteed smiles

We've Got Sound Advice for Everyone on Your Gift List