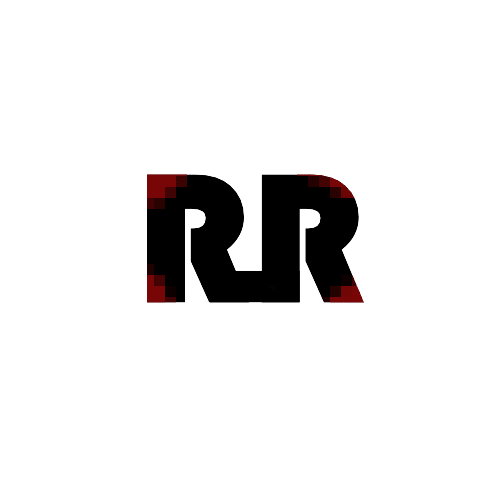 Audioengine is a speaker maker based in good old Texas. They've been around since 2005, and the sound of their speakers is as big and wide as the state from which they hail. Today I'm reviewing one of the newest editions to their speaker lineup, the A2+ Wireless. These speakers pack some serious punch in their tiny frames!
The A2+ Wireless can be purchased from here, on Audioengine's official website, for $269.
About My Preferences: Heads up, I'm a person! As such, these words are my opinion, and they are tinged by my personal preferences. While I try to mitigate this as much as possible during my review process, I'd be lying if I said my biases are completely erased. So for you, my readers, keep this in mind:
My ideal sound signature would be one with competent sub-bass, a textured mid-bass, a slightly warm midrange, and an extended treble.
I have mild treble sensitivity.
Source: The A2+ Wireless was tested in the following configurations:
LG V40-> Bluetooth -> Speaker
PC -> USB -> Speakers
Burson Play -> RCA -> Speakers
All music was served as MP3 @320Kbps or as FLAC.
Tech Specs
Type: 2.0 powered (active) multimedia desktop speaker system
Amplifier type: Dual class AB monolithic
Power output: 60W peak power total (15W RMS / 30W peak per channel), AES
Drivers: 2.75″ aramid fiber woofers, 3/4" silk dome tweeters
Inputs: 3.5mm stereo mini-jack, RCA, USB, Bluetooth 5.0
Outputs: RCA variable line-out
Mains voltages: 100–240V 50/60Hz auto-switching
SNR: >95dB (typical A-weighted)
THD+N: <0.05% at all power settings
Crosstalk: <50dB
Freq. response: 65Hz-22kHz ±2.0dB
Input impedance: 10K ohms unbalanced
Protection: Output current limiting, thermal over-temperature, power on/off transient protection
Connector type: Micro USB
USB device class: type 1.1 and above
Internal D/A converter: CSR8670
Input bit depth: up to 16 bits native
Input sample rate: up to 48KHz native
Codec Support: aptX low latency, aptX, AAC, SBC
View all tech specs here.
Sound Signature
Sonic Overview:
The A2+'s sound signature is incredibly well-balanced. It has a sparkly and extended treble, a well-toned, fairly neutral, midrange that sits just behind the treble, and a distinct and articulate bass that sits behind the midrange. This forms an overall cohesive sound that marks the A2+ as a true member of the AudioEngine lineup.
Sonic Breakdown:
Treble songs used: In One Ear, Midnight City, Outlands, Satisfy, Little One, Show Me How To Live (Live at the Quart Festival)
Being at the forefront of the user experience, the A2+'s treble has to be quite the performer — and it is. Over the duration of In One Ear, the A2+ caught a plethora of small details that often go unnoticed on worse-engineered and less-articulate bookshelf speakers. The shimmering of the high-hats, the soft breathing of the vocalist during the bridge, and the upper end of the electric guitar's crunch each appear distinctly within the din of the music.
Electric synths such as those in Midnight City are performed for the listener with a striking sense of restraint. The samples used to create the synths are actually quite detailed, but many speakers simply fail to capture those details in their pursuit of loudness. The A2+ Wireless makes no such mistake, displaying them with much of their texturing intact.
Speaking of texture, the A2+ did a great job portraying the airy vastness of the orchestra in Outlands. The massive synthesis of string instruments in the upper-register of the song is delivered cleanly, avoiding being "blown-out" or poorly defined.
Midrange songs used: Flagpole Sitta, Jacked Up, I Am The Highway, Dreams, Too Close, Little Black Submarines
Audioengine has opted for a neutral midrange for the A2+, privileging clarity and accuracy over the warmth that some consumers have come to expect from their speakers. It's a bold move, but I think that most audiophiles and lovers of detail will appreciate it. Not bowing to pressure from the mainstream allowed the A2+ to articulate the choruses of songs like I Am The Highwayand Flagpole Sitta in ways that many speakers, especially those from this new era of mass-produced Bluetooth-enabled speakers, can never hope to: with a striking sense of sonic contrast and clarity. Flagpole Sitta, a song that I usually prefer to listen to on a warmer setup due to its drier mixing, was like peering into the set of the studio. The A2+'s midrange has excellent instrumental separation and layering, allowing it to easily handle multi-modal tones in songs like Jacked Up.
Busy songs such as Little Black Submarine are a blast to listen to on the A2+. The sudden crash of the chorus, the distorted low-fi filter on the harmonized vocals, the slamming of the drums, the A2+ catches it all. For a speaker so small, it does a great job articulating songs that try and convey a sense of going big.
Bass songs used: Moth, Gold Dust, In For The Kill (Skream Remix), War Pigs (Celldweller Remix)
Bass has long been an unsolvable puzzle for the builders and developers of small speakers. Without resorting to cheap tricks such as DSP and overloaded crossovers, it has been and has remained, difficult to generate lots of bass in a small (spatial) volume. The A2+ is particularly small, and as such, must face the same limits imposed by the laws of physics on its capacity to generate low-frequency sound. That said, AudioEngine did a great job working with what they had. The A2+, when positioned correctly in the room, can actually generate a fair amount of bass that allows it to articulate the majority of sound that you'd find in the lower register of a modern song. Moth and War Pigs were suitably serviced the by the A2+, and while the speakers aren't going to be vibrating any roof-panels any time soon, they did a good job in ensuring I didn't miss any of the details hidden within the bass lines. Further, the A2+ did not blur or smooth out any of the detail and texture that was embedded in the bass of my test songs; an accolade few compact speakers can lay claim to.
Frankly speaking, however, if you are looking for a speaker that is going to literally rock your world, you should be seeking out a different speaker. That is not what the A2+ was ever intended to do. That said, the A2+ does have a line-out on which you can connect an external subwoofer if you still want to have all the perks of the A2+'s treble and midrange without forgoing a warm or bassy sound signature.
Build
Construction Quality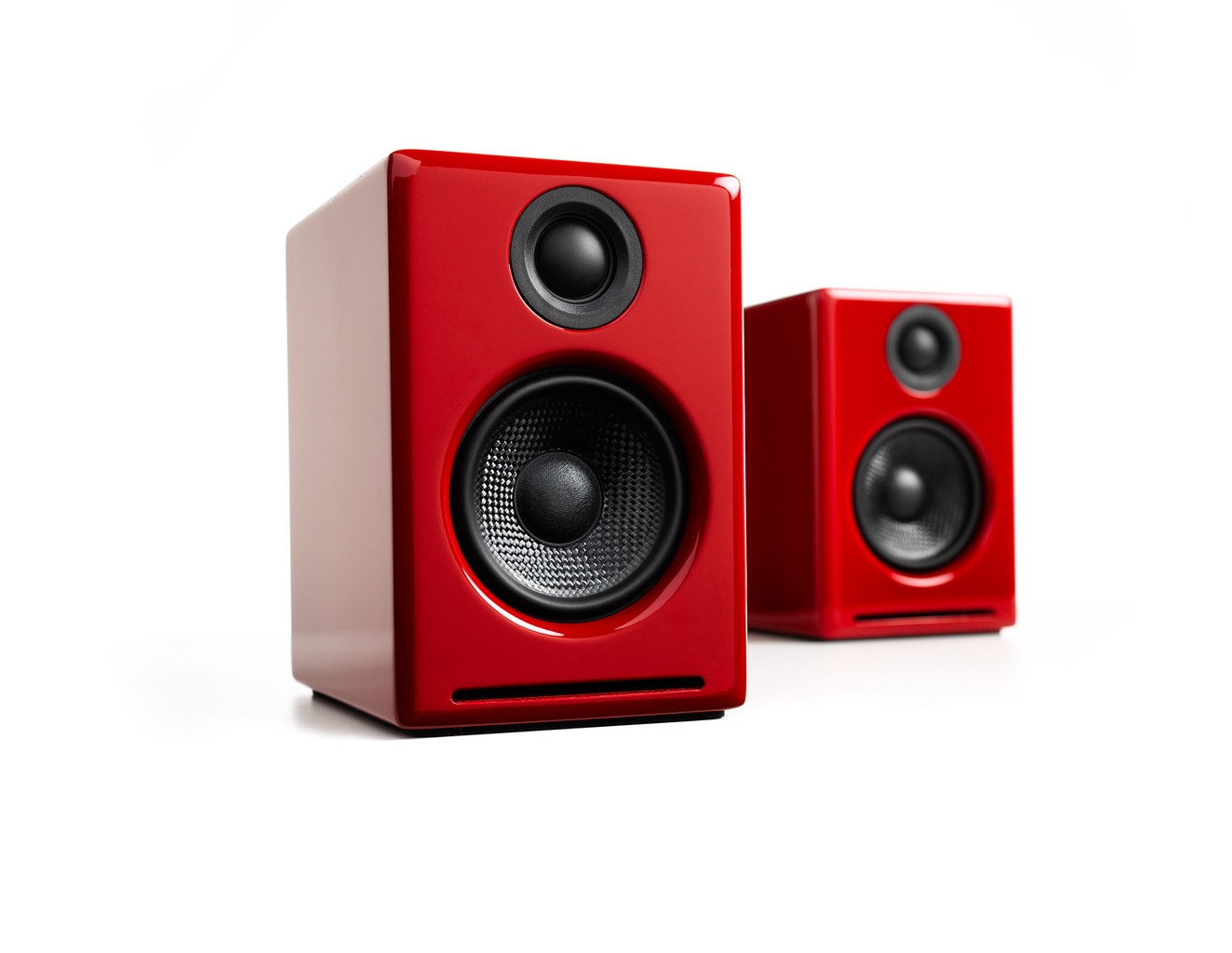 Audioengine really outdid themselves with the A2+ Wireless' physical design. The speaker is offered in three tasteful colorways: red, white and black. Color aside, the device's assembly is pristine. The tweeter sits completely flush with the smooth front face of the speaker. The mid-driver sits in a gently-sloped depression on the panel just below the tweeter. Finely machined below the mid-driver is the A2+'s large (relative to its total cubic volume) bass port.
The rear of the speaker reveals A2+'s input and connectivity scheme. The device has a plethora of ways to connect to it. As far as input goes, you can use a pair of RCA cables, a micro-USB cable, or of course, Bluetooth. The two speaker units must be connected via speaker wire, but that's not a problem as a length of wire is included in the box.
Connectivity
The A2+ Wireless has good Bluetooth performance. I was able to use it with all my device and encountered no issues. The variety of codecs supported by the A2+ is good, and the inclusion of AptX Low Latency is great for those who want to use them for gaming is quite convenient. Subjectively, the A2+ Wireless's Bluetooth, USB, and RCA inputs all sounded identical.
Accessories

Inside the box you'll find:
2x speaker transport bags
2x rolls of speaker wire
1x 3.5mm cable
1x power adapter
The included accessories are satisfactory. The carrying bags are high-quality and are thick enough to protect the speakers from chipping and scratching, which I guess is all you can really expect from a… bag.
Audioengine sells angled plastic feet for the A2+ Wireless, which really help aid the A2+'s placeability when using them on a desk. I wish that at least a cheap set of feet was included in the box.
Summary
The A2+ wireless is an excellent device. The top-notch build quality, incredibly resolving sound signature, flexible input scheme, and a good warranty, each makes the A2+ Wireless an excellent buy for the audiophile or discerning audio enthusiast.
As always, happy listening!
Read the full review here.