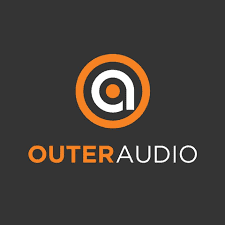 Audioengine is well known for their range of speakers in different varieties. The company has been around since 2005 and is based in Austin, Texas, where the founders have spent time with the likes of Gibson Guitars, Harman-Kardon, and Apple. Besides producing high-quality speakers, the company also manufactures components like Bluetooth transceivers and headphone amps.
Over the years, their smaller computer-orientated speakers have accumulated a lot of popularity, and with the newest release of the Audioengine A2+ Wireless Speaker, they have certainly added to that. Based upon the design of the first A2, the A2+ Wireless adds Bluetooth connectivity and USB-in, so you can access the internal DAC with a cable if you have a fixed setup. With its built-in amplifiers, the A2+ Wireless Speakers function easily as a PC speaker, analog or digital source.
Design
Measuring only 6 inches in height, 4 inches in width and 5.25 inches in depth, and weighing around 3 pounds in weight it's safe to presume the Audioengine A2+ Wireless Speakers are reasonably small. However, with its small exterior comes a beautiful design and an even more impressive sound. From a front perspective, these speakers look very neat and clean, especially in black because it blends in the drivers well. Both left and right speakers are identical from the front which give an aesthetically pleasing symmetry to your setup.
Most speakers will have to rest on somewhat cluttered surfaces, so their size and design are most welcome. The Kevlar membrane woofer and soft dome tweeter look sleek, and the front-firing port is barely noticeable as it is situated at the bottom. The A2+ Wireless Speakers also feature no grills so it has a rather less rugged finish. DS1 stands can also be purchased, which raises the speakers slightly off the ground. The elevation allows the speakers to be angled upward until you find that sweet spot for maximum audio enjoyment.
Features
Audioengine manufacturers and creates their own woofers, tweeters and many other components in the speaker systems. The custom-designed speaker comes equipped with cabinets, bass port, amplifier, and drivers all working together to provide incredible sound for a compact package. The A2+ features a 'master speaker' with all electronics inside, in this case, it is the left speaker, whereby you would need to run a cable from the left to the right. This feature may limit you in the way you position the speakers to get to the inputs and outputs, but sometimes it is convenient to have one master and another slave, especially where there is a short distance between the two. This approach is probably the most cost-efficient and easiest to manage for computer audio purposes. The left speaker houses all the controls, ports and the amplifier.
There is a Stereo RCA Input and output ports, volume control, stereo mini-jack input, Bluetooth pair button, USB and power inlet. It should be noted that the volume control also doubles up with the power switch on the back. This can cause some annoyance, especially when there is no remote control included. This should be fine if you only plan to use it for PC via USB-in or Bluetooth.
The A2+ Wireless Speakers' amplifiers are a conservatively-rated class A/B analog monoblock design. This traditional amplifier configuration is said to provide better quality audio and superior flexibility. All the circuit boards for the preamp and power sections are also vertically attached for maximum mechanical shock defense. The A2+ Speakers use an audiophile-quality, ferrofluid-cooled silk dome tweeters with neodymium magnets, which hold up well under high power. The speakers' woofers are made from aramid fiber woven glass composite with rubber surrounds, aramid fiber is durable in the sense that the woofer retains its shape when being set at high levels. The A2+ Speakers are both magnetically shielded, which means they can be used as TV speakers without the worry of interaction with a monitor.
Installation and Setup
When unboxing you'll find that the speakers are well packed and covered with a microfiber bag to protect the finish from scratches or smudges. Upon removal of all the contents you should also find two bags with a power cord and cables. Both speakers are labelled left or right, but this should be obvious as the left speaker has all the output and input controls, and a volume/power button.
The quick-start guide recommends that the speakers be placed well away from walls, which is a common suggestion for speaker designs with a bass port. Audioengine also suggests that you be on the same level to the speaker drivers, so you can get the best frequency response and imaging. Depending on how you plan to use the speakers, and what way you plan to connect, leave some space at the back of the left sided speaker. If you plan to access the controls often, volume can also be adjusted on your computer or smartphone if that is the only control you wish to change often.
Sound and Performance
Sound quality is the most important aspect behind every speaker, and the A2+ Wireless Speakers produce an exceptional result considering their minuscule design. The A2+ offers a variety of ways to connect your device to the speaker. The easiest option when connecting to PC would be through the USB port found at the back, as it avoids another ADC step in the signal chain. Once the USB cable has been plugged in, your PC should immediately recognize the device and be ready for use. Other ways of connectivity is through the implementation of your laptop or smartphone using Bluetooth. The A2+ comes with Bluetooth version 5 which provides better sound quality, further range, and increased battery life. When tested with a smartphone it was found that the connection was extremely strong, and the connection did not drop within 60 meters as can be expected with Bluetooth 5.
Compared to most medium-sized smart speakers, the A2+ Wireless Speakers can seriously deliver some power. You get a little less bass than medium-sized smart speakers, but the overall sound quality is much better. Extension is very similar with the A2+ and medium-sized ones as they both struggle below 100 Hz, but the A2+ does so without introducing audible DSP artifacts. The treble and midrange are also pretty good, however, there is a lower midrange bump. The bump is not detrimental to the presentation, but it is was probably an attempt to get a slightly more cumbersome presentation in a system that is a little light on bass. In response to this, Audioengine does still make a suitable subwoofer for the A2+ speaker.
"in small spaces, these speakers are the perfect option"
EDM and Rock music sound great, even though the 3 to 5 kHz range is not overly pronounced. Female vocals are crisp without being too forward, and the sibilance is not a problem unless present in the recording. Around the 10 kHz mark, the A2+ falls short and sounds somewhat uncontrolled. In small spaces, these speakers are the perfect option, and Audioengine has been nice enough to include a sub out on their speakers, so you can upgrade to more bass. In larger areas, however, the A2+ wouldn't be able to compete with bigger stereo sets, which should be expected from pc orientated speakers.
Audioengine also sells the DS1 desk stands, which help you position the speakers to find that sweet spot. Other desk stands will probably give you the same result, but the DS1 stands feel more secure despite being made of plastic. To find the sweet spot you'd want to have your ears on or slightly below the axis of the tweeter for maximum performance. The sweet spot does not necessarily provide range for everyone, so they speakers are more for a single listener, unless you're sitting side by side.
Specifications:
Pros & Cons
What We Like:
Good build quality and finish.
Compact size for desk saving space.
Great sound quality considering the physical size.
A variety of sources, using analog inputs, USB components or Bluetooth.
3 year warranty.
What We Don't Like:
Could have a little more bass.
High end extension can be a little unstable.
DS1 stands and remote control should be included.
A subwoofer should be offered with the package.
Conclusion
Audioengine's A2+ Wireless Speaker System is a small speaker pair designed for use as a computer speaker or for smaller rooms. They shouldn't be compared against large floor standing speakers or flat panels. Taking into all these factors, they are very musical and perform great considering their price and size. These speakers are not designed to fill a living room with sound, but in a smaller room, like a bedroom or office, they sound much bigger than they actually are. It should be noted that the larger the room these speakers are placed, the more the bass will get lost and the midrange will prevail.
It would have been nice if a remote was included and that the power button and volume button weren't the same, but these are small sacrifices for an overall outstanding product. In conclusion, there are larger speakers that cost the same or are slightly more than the A2+ speakers, that also sound exactly the same or even slightly deeper in the low end. Therefore it would be hard to find something that sounds better at this size.
Read the full review here.