How to Connect a Turntable to Audioengine Speakers
Even though records can be seen by some as an archaic music format, the truth is vinyl is still alive and well with many young people collecting vinyl records that were either handed down from their parents or found in a bin of used records at their local record or thrift store.
Obviously, every budding record collector needs a turntable and luckily they are extremely easy to set up. Here's how to connect a turntable to Audioengine speakers.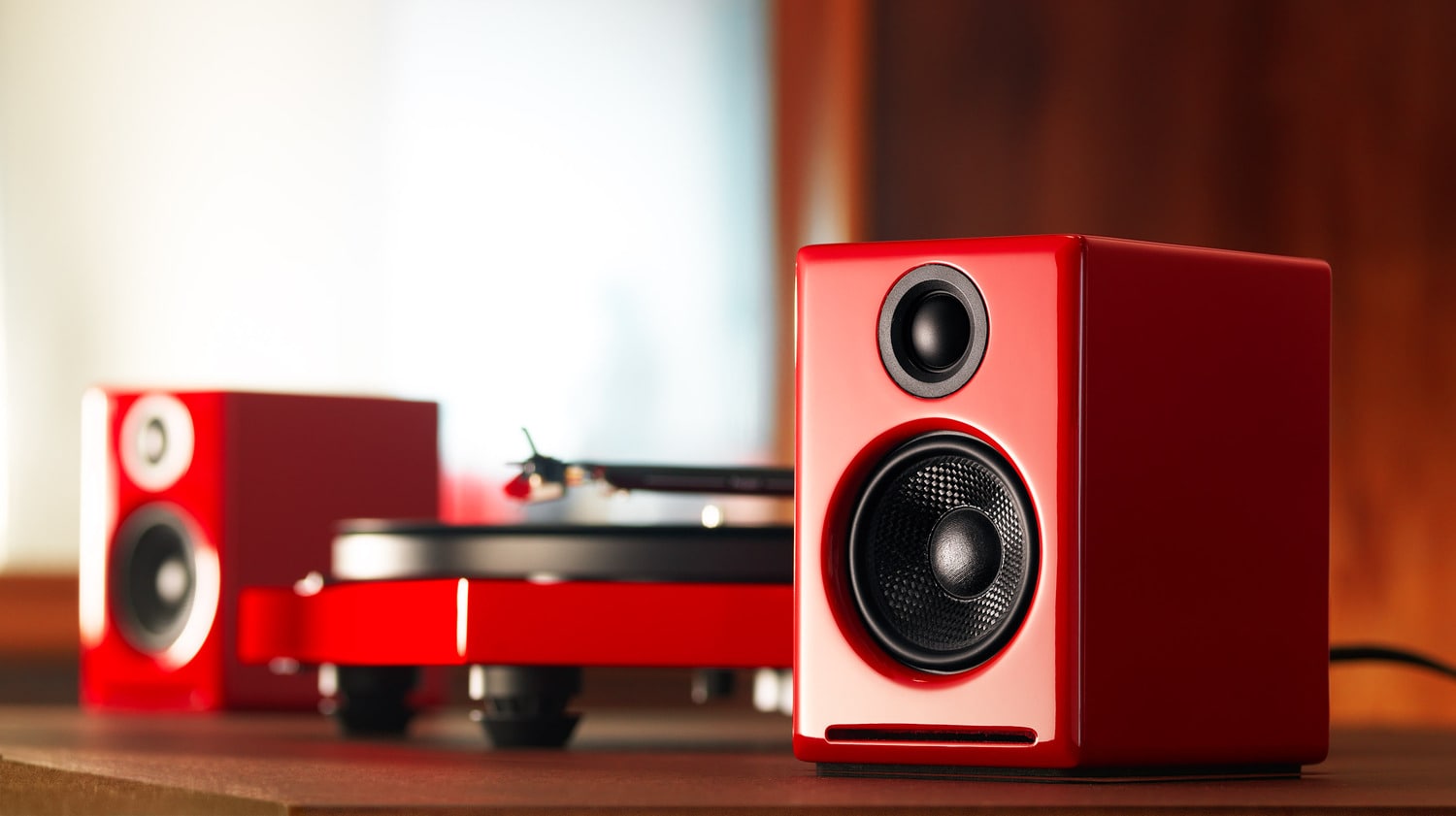 Turntables with Built-In Preamp
These turntables are pretty reasonably priced and are ready to go right out of the box, making it the perfect turntable for those who are starting to break into the world of vinyl collecting. These types of turntables typically include a switch on the back for "line" or "phono". In order to use this kind of turntable, just connect the output of your turntable to the Audioengine powered speakers, make sure it's set to "line", and you're ready to throw on your records.
Turntables Without a Built-In Preamp
There are some turntables that do not feature a built-in preamp. Some modern and most, if not all, vintage turntables will typically not have the built-in preamp, meaning you'll need to add an extra piece of gear to use with
Audioengine speakers
.
With turntables that do not have a preamp, you would need to add an external phono preamp in order to bring the instrument level signal of the turntable up to line level. To use an external phono preamp, you will just need to connect the output of your turntable into the input of the preamp and then connect the output of the preamp into the analog input of your
Audioengine speakers
; typically if the turntable features a grounding wire, you would connect that to the grounding post on the phono preamp itself.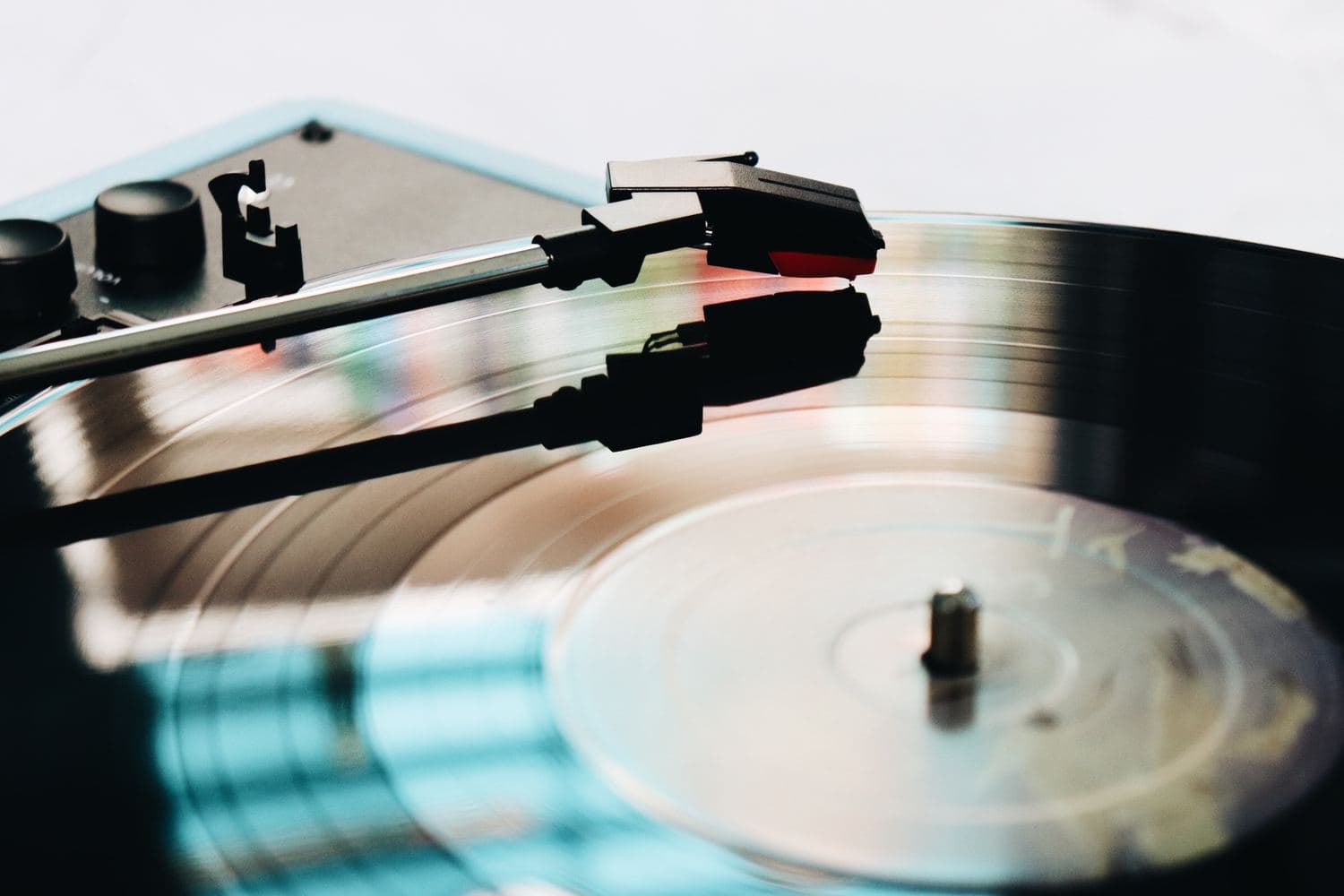 Bluetooth-Ready Turntables
First, you would also need to make sure your Audioengine Bluetooth device is in pair mode (LED light flashing), and near the turntable. Next, you would need to use the pairing button to send the turntable into pairing mode. Depending on the turntable, you will need to either press and release the turntable's pair button or press and hold it; for example, on the
Audio Technica
AT-LP60-BT you would need to hold the turntable's pairing button for about two seconds until the light flashes different colors. Once the turntable is in pairing mode, it will search and connect to the nearest available Bluetooth device. Once the turntable if paired and connected to your Audioengine Bluetooth device, the pair light on the receiver should turn solid.
Turntables are a great way to connect to your music collection and can be super easy to setup, making those night-in listening sessions hassle-free and sounding great.
Where to find vinyl and Audioengine Speakers
A number of great record stores carry Audioengine products.  If you're looking for a place to pick up some killer vinyl AND audition turntables and speakers all in one stop, check the list below for a store near you:
Analog Record Shop - Tustin, CA
Badfish Records - Corpus Christi, TX
Black Wax Records - Lafayette, IN
Boo Boo Records - San Luis Obispo, CA
Chief Records - Ft. Worth, TX
Comeback Vinyl - Alpharetta, GA
Cosmic Vinyl - Los Angeles, CA
End Of An Ear - Austin, TX
Heights Vinyl - Houston, TX
Hi-Phy Records - Albuquerque, NM
In The Moment Records - Brattleboro, VT
Jet Age Records - Newport, AL
Josey Records - Dallas, TX
M-Theory Music - San Diego, CA
Metavinyl - Santa Cruz, CA
Moldy Toes LLC - San Clemente, CA
Port Of Sound Records - Costa Mesa, CA
Rough Trade - Brooklyn, NY
Salzer's Records - Ventura, CA
Scotti's Record Shop - Summit, NJ
Seasick Records - Birmingham, AL
Space City Audio - Spring, TX
Spinning Jenny's House Of Music - Shamrock, TX
Spinster Records - Dallas, TX
Stereo Unlimited - San Diego, CA
The Audio Nerd - Rocklin, CA
The End Of All Music - Oxford, MS
The Record Exchange - Boise, ID
Turntable Lab - New York, NY
Twist And Shout Records - Denver, CO
Vinyl Index - Somerville, MA
Waterloo Records & Video - Austin, TX
Wuxtry Records - Athens, GA
SaveSave
SaveSave