P4 Passive Speakers+ N22 Next Gen Amplifier (Gold Standard Package)
With a sleek, modern exterior and cutting-edge technology within, Audioengine's P4 Passive Speakers are the epitome of excellence, ideal for stereo receivers, integrated amps, and tube amplifiers. They pair seamlessly with our N22 Desktop Amplifier, which not only features easy-to-use integrated amplification for driving a wide range of speakers but also includes a built-in headphone amplifier and Bluetooth aptX capability. The N22 boasts an array of inputs, from analog to wireless, ensuring the smooth integration of your music sources with your speakers. Versatile and powerful, the N22 effortlessly aligns with our P4's or any legacy passive speakers of your choice.
Class D TDA 7492 amplifier
VERSATILITY AT ITS BEST
N22 is a compact stereo-powered desktop and high-quality headphone amplifier with multiple inputs including (Bluetooth, USB-C, and Analog). Connect passive speakers, a subwoofer, or your favorite headphones to your phone, computer, turntable, DAC, or streaming device for a mini hi-fi music system.
Perfect for Kickin' it Old School, or New School, or Even Middle School
P4 Passive Speakers give you award-winning Audioengine sound in a bold, modern cabinet connected to your tried and true integrated amplifier or stereo receiver.
In With the New, In With the Old
We designed the P4 Passive Speakers to pair nicely with digital or hybrid amplifiers as well as stereo receivers, integrated amps, and tube amplifiers. The P4 has a 4 ohm impedance rating, which means it's built to handle more power. At the same time, it still sounds great when connected to any receiver or integrated power amplifier with 4, 6, or 8 ohm speaker output impedance.
WHY YOU'LL LOVE IT
-The perfect desktop audio set-up. The N22's compact design and built-in power supply keep its footprint desirable for any space.
-Powerful, compact speakers, paired with a desktop amplifier designed specifically for these speakers, create an exceptional listening experience.
-Listen to your music, your way, at whatever volume you're in the mood for, including privately with a built-in front panel headphone amplifier.
-Packed with a wide array of inputs including Bluetooth aptX.
-Available in multiple, high-end finishes including one-of-a-kind real carbonized Bamboo, Matte Black, and High-Gloss Piano White, the P4/N22 Combo will elevate your existing space and provide crystal clear, studio quality sound.
Why Choose Audioengine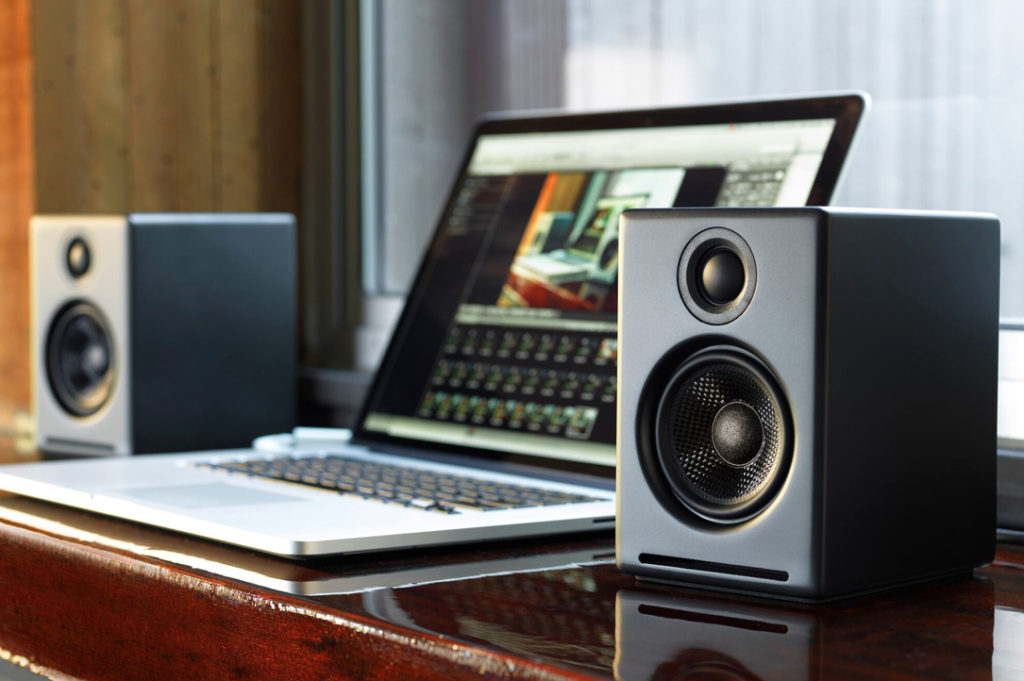 INCREDIBLE
SOUND
Your music the way it
was meant to be heard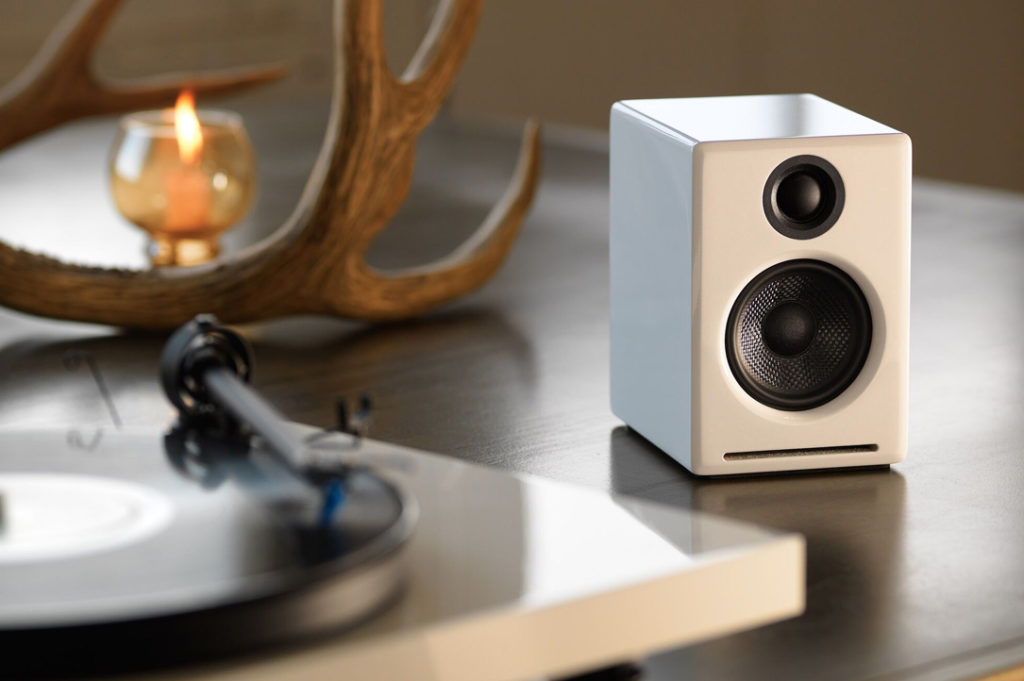 LISTEN
YOUR WAY
Stream all your music
from any app or device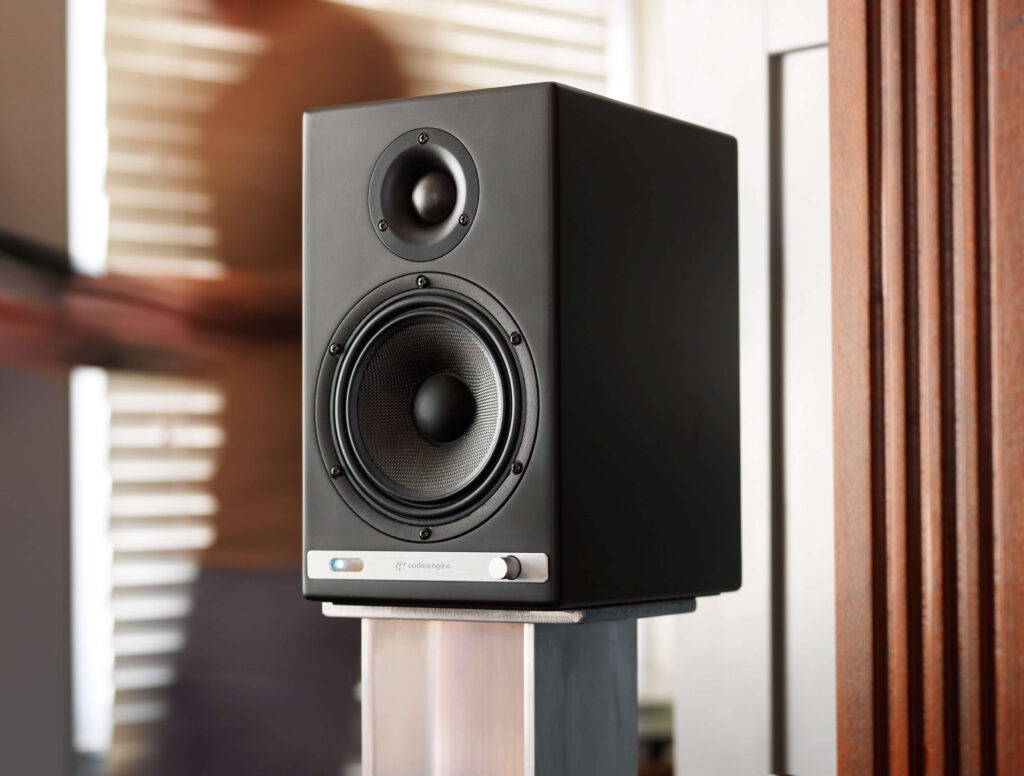 BOLD
DESIGN
Premium handcrafted
elegance for your home
Questions & answers about the
P4 Passive Speakers+ N22 Next Gen Amplifier (Gold Standard Package)
No, there are no firmware updates or special drivers needed unless you own our A1-MR multi-room speakers or our B-Fi multi-room wireless streaming device.
If a firmware update is released for the A1-MR or the B-Fi, you will be notified of the update the next time you open the Audioengine Control App. If an update is needed, simply click "update" on the DEVICES page next to the product that needs to have the firmware update applied. The app will handle the rest of the process from there!
Standard plug-n-play drivers that are provided by your computer's OS are utilized when using the USB input on our A2+, HD3, and HD4 speaker models.
And all of our Bluetooth speakers/products are compatible with any device that supports Bluetooth, and the A2DP profile for streaming stereo audio. This includes most smartphones, tablets, and computers. For computers that don't include Bluetooth support out of the box, you can simply add a USB Bluetooth adapter.
On the A2+ Wireless/HD3 models with an external power supply brick, first test it by plugging into wall power and observing the LED light on the brick to see if its solid, blinking, out. If it's blinking or out, the power supply is likely faulty.
If the light is solid, proceed to plugging into the speaker and observe the power supply brick LED once more. If it's blinking or out, there is likely an issue with the internal amp. Contact support if either has an issue.
This is actually normal behavior. It's is a tradeoff of using an analog potentiometer for the N22. Analog potentiometers are tactile, and don't require a microprocessor like a digital encoder would, but they sometimes do have some volume imbalance at lower levels. An easy solution for this is to raise the volume of your N22, and lower the volume at your source device.
Yes, plugging in headphones will bypass the speaker output so audio will play through your headphones only.
The N22 needs to be kept upright with the stand attached for proper cooling.
Yes, the N22 uses an external switching power supply so it will automatically convert to a different voltage when plugged in. The power cable is also detachable which makes it convenient to replace the AC plug with a different type if you don't want to use an adapter plug.
Yes, the N22 amp + P4 passive speakers + W1 or W3 wireless stereo adapter will make a great-sounding wireless rear channel setup.
Yes, simply connect the full-range output of the N22 into your sub's line-level input. The sub and speaker volume can be controlled together by the N22 volume control.
Sure. We've included two 5-foot, 16-gauge speaker wires with the N22 but any "stranded" speaker wire will work. The standard-size speaker binding posts on the back of the amp will accept bare stranded wire, however if you want to terminate the wires we recommend using spade or pin-type terminals.
Yes, the N22 will work well with headphones or earphones with an impedance from 16 to 300 ohms.
The N22 is an efficient design and works great with any 4, 6, or 8 ohm passive speakers, including the Audioengine P4!
Compare Us to the Competition
Audioengine A2+ Plus Wireless Speaker Bluetooth | Desktop Monitor Speakers | Home Music System aptX Bluetooth, 60W Powered Bookshelf Stereo Speakers | AUX Audio, USB, RCA Inputs,16-bit DAC (Black)
CSR8670 Internal Bluetooth Receiver
CSR8670 Internal Bluetooth Receiver
CSR8670 Internal Bluetooth Receiver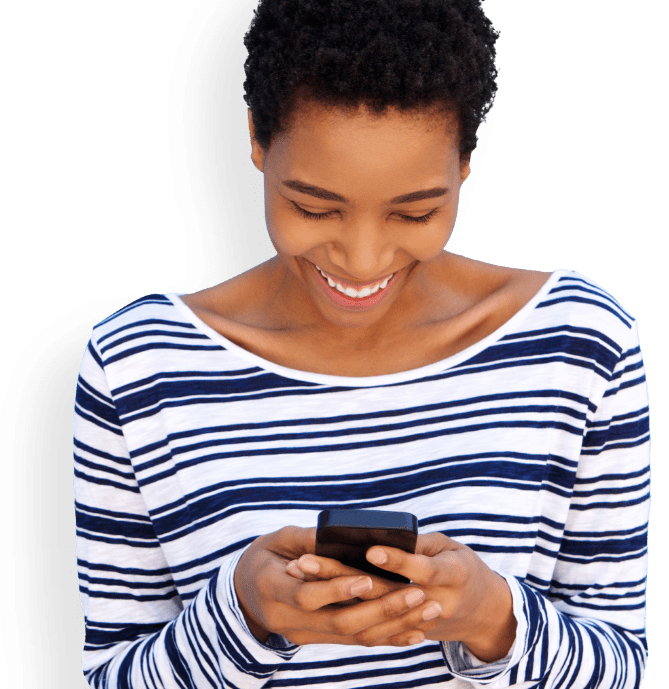 Fearless
Shopping
10-second checkout with Amazon or Paypal


Fast & free shipping

We pay sales tax, if applicable

30-day audition & easy returns

3-year warranty & superior support

Guaranteed smiles

We've Got Sound Advice for Everyone on Your Gift List