Why You Need Speaker Stands with a 15-Degree Angle
Discover in our latest blog how our speaker stands enhance your listening experience by aligning audio perfectly with your listening height. Without proper stands, you are sacrificing up to 20% of your audio quality! Our stands reduce vibrations and elevate your music direction toward your ears, ensuring you hear every note exactly as the artist intended.
Learn More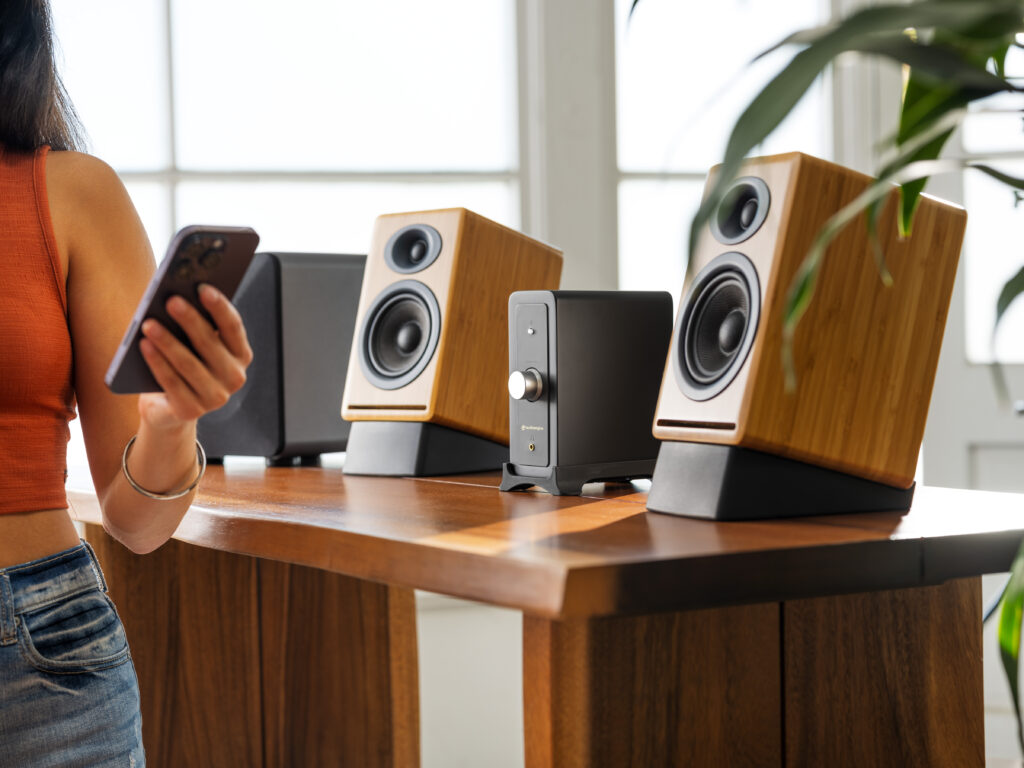 Free Speaker Stands with Every Home Music System Purchase
Receive a complimentary DS1M desktop stand with any purchase of our award-winning Home Music Systems - the A2+, HD3, or the A5+. These stands are designed to elevate the clarity and precision of your music, enriching your audio experience.
Shop Now
Limited Time Deal: Discounted Speaker Stands
Already have a Home Music System? Upgrade your setup today and save up to 18% on our angled speaker stands. This is your chance to enhance your existing home music system, unlocking audio that is up to 20% clearer.
Shop Now